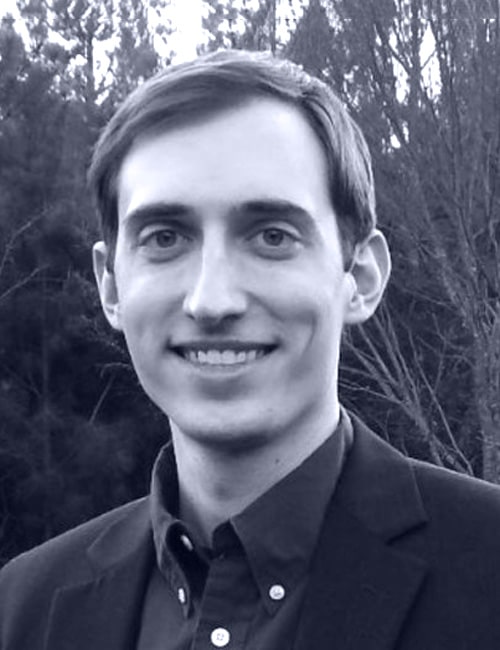 Kevin Claytor
Research Physicist, United States Army Research Laboratory
Dr. Kevin Claytor is a physicist working with electric and magnetic fields at the US Army Research Laboratory since 2015. He has architected an IoT device infrastructure that allows for reliable data replication in intermittent connectivity environments. He has used this for wide-area field surveys, and in the creation of a many hundred element sensing array. Other members of his team use the same infrastructure to monitor electric power consumption to improve efficiency and reduce fuel consumption. He is also leading the application of AI / ML algorithms and techniques to this data. Prior to that he earned his Ph.D. in Physics at Duke University under the guidance of Prof. Warren S. Warren. There his research was focused on Nuclear Magnetic Resonance and Magnetic resonance imaging, in particular the study of "long lived singlet states". He demonstrated characterization of these states in non-isotopically labeled molecules.
Talk Title: Development and Applications of Distributed IoT Sensors for Intermittent Connectivity Environments
What do electric power sensing IoT devices, large area electric field surveys and an array with hundreds of data channels have in common? They're all built using an IoT stack fueled by InfluxDB and designed to run in environments of intermittent network connectivity.
In the operational environments where U.S. Soldiers operate, network connectivity is not ensured due to jamming, intermittent 4G signals, or paperwork. To address these issues, the United States Army Research Laboratory runs InfluxDB in both the cloud and on the IoT device. When connectivity is available, the most recent data are replicated to the cloud with historical data replicated as possible. This allows them to design products that can leverage the cloud, but aren't tied to it. As a result, they have been able to develop electric power monitors for installations and microgrids, strap sensors to vehicles for large area surveys, and combine sensors into arrays.