June 14 - 15, 2018 | LONDON
InfluxDays London 2018 was a great event and we all had a blast!
In case you missed it, here is a list of the conference speakers and link to their talk.
InfluxData Platform Future and Vision
Paul will outline his vision around the platform and give the latest updates on Flux (a new Data Scripting language), the decoupling of query and storage, the impact of hybrid cloud environments on architecture, cardinality, and discuss the technical directions of the platform. This talk will walk through the vision and architecture with demonstrations of working prototypes of the projects.
About Paul Dix: Paul Dix is the creator of InfluxDB. He has helped build software for startups, large companies and organizations like Microsoft, Google, McAfee, Thomson Reuters, and Air Force Space Command. He is the series editor for Addison Wesley's Data & Analytics book and video series. In 2010 Paul wrote the book Service-Oriented Design with Ruby and Rails for Addison Wesley's. In 2009 he started the NYC Machine Learning Meetup, which now has over 7,000 members. Paul holds a degree in computer science from Columbia University.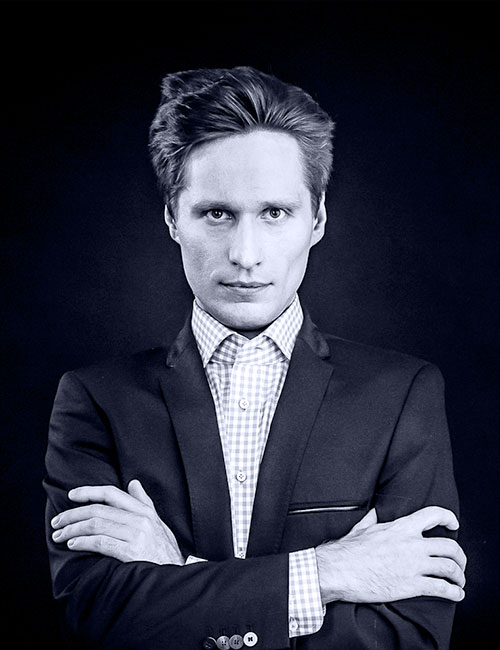 Adam Wegrzynek
Senior Engineer, CERN
InfluxDB at CERN and Its Experiments
The presentation gives an overview on how InfluxDB is involved in the CERN critical projects such as monitoring of accelerator systems, experiments and data centers. It goes into details of the monitoring system upgrade of one of the LHC (Large Hadron Collider) experiments – ALICE. In order to ensure high efficiency of the experiment 2000 nodes processing data at 3.4 TB/s are constantly monitored which leads to incredible 600 kHz metric rate. These metrics are collected and aggregated by Flume and Spark and eventually stored in the InfluxDB database, which was selected in an extensive evaluation process.
About Adam Wegrzynek: Adam is a Senior Engineer at CERN laboratory located near Geneva, Switzerland. He works for the Data Acquisition team in the heavy-ion physics experiment – ALICE. He's responsible for the Monitoring system and Web UI framework, deals with performance tuning of high throughput distributed systems and spreads best practices among JavaScript and C++ based projects. Prior to CERN, Adam worked as Senior Specialist at Innovation Division of Orange Labs. He holds a master's degree with major in Telecommunication from Warsaw University of Technology.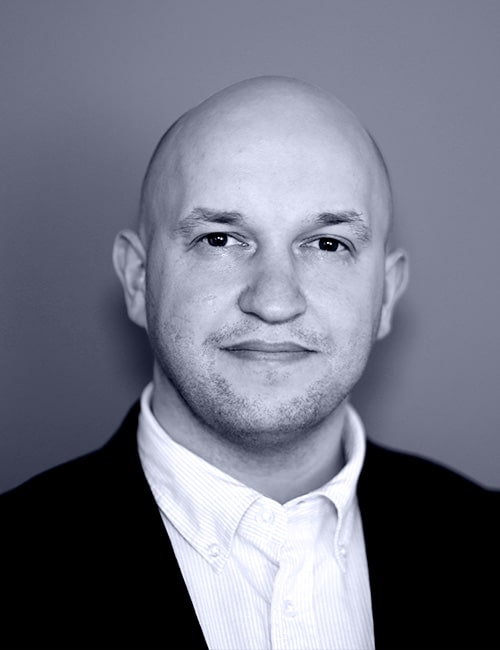 Steve Moreton
Senior Technical Director, CJC
Building Impactful Visualisations
mosaicOA is a big data visualisation platform used in the capital markets for ITOA (IT Operations Analytics). The platform uses InfluxDB to store metrics from hundreds of specialist servers, networking and middleware systems with some firms doing 1 million database writes per minute. The data (CPU, memory, network and application data) is queried and visualised for clients to view for a variety of beneficial use cases such as root cause analysis, capacity management and machine learning. Steve will detail the many aspects of building such a platform, as well as the operational and on-boarding challenges to designing killer visualisations for the demanding capital markets IT crowd.
About Steve Moreton: Steve is a trusted advisor to senior market data executives globally. With over 17 years' experience in the capital markets, he operates across account management, business development and product innovation. Steve is an advocate of cloud platform technology, ITOA and standardized middleware messaging.
Michal Knizek
Head of Research and Development, tado° GmbH
tado° Makes Your Home Environment Smart with InfluxDB
Michal Knizek, Head of Research and Development at tado° GmbH, will share how they use InfluxData to gather data collected from their Smart Thermostat to help turn any home thermostat into a smart device. This device uses a variety of information collected (geo-location, temperature, user settings, current device functional state) to serve information to automatically control the environment temperature as well as letting users know when the device may need maintenance.
About Michal Knizek: Michal Knizek is currently the Head of Server Development at tado° GmbH. He has a Masters in Electrical Engineering from Czech Technical University in Prague.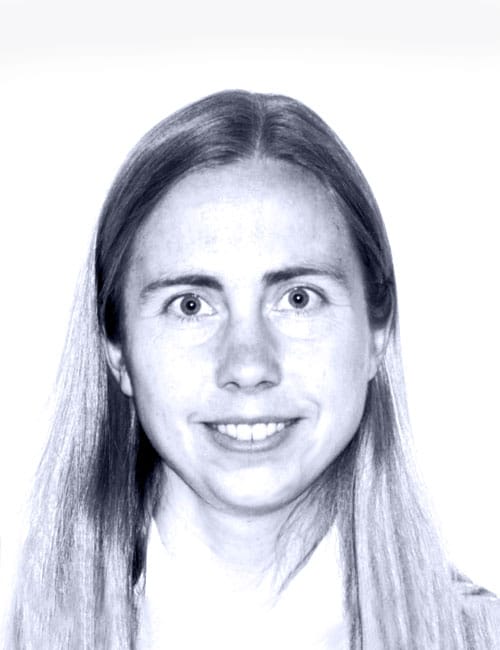 Susanne Greiner
Data Scientist, Wuerth Phoenix S.r.l.
SciPy Stack vs. InfluxDB and Grafana
Scientific python programmers adore Pandas due to its many functionalities. In particular, for data manipulation and analysis it offers handy data structures and operations for numerical tables and time series. Combined with the rest of the SciPy stack and scikit-learn (e.g. for Machine Learning Analysis), multiple goals can be achieved. When it comes to on-line data analysis, interaction, or simple data navigation by multiple users, the SciPy stack can be stressed to its limits. It is here where the combination of InfluxDB as a data source and Grafana as a visualization tool have gained increasing awareness in recent years. Both methods of data analysis and visualization have their advantages and drawbacks. My talk will evidence some of them, as well as show what can be gained by combining python-based offline analysis with query language-based online analysis.
About Susanne Greiner: Susanne Greiner is a passionate data scientist holding a PhD in information and communications technology (University of Trento, Italy) with a strong interest in machine learning and optimization. Coming from a background of experimental physics (University of Erlangen, Germany) and computational neuroscience her special interests are the visualization of an information extraction from multi-dimensional data by combining multiple data sources.
Her favourite programming language is Python, especially the scientific packages. In 2015 she decided to join the young and growing Research & Development Lab team of Würth Phoenix S.r.l. where she is currently concentrating on the improvement of performance monitoring strategies.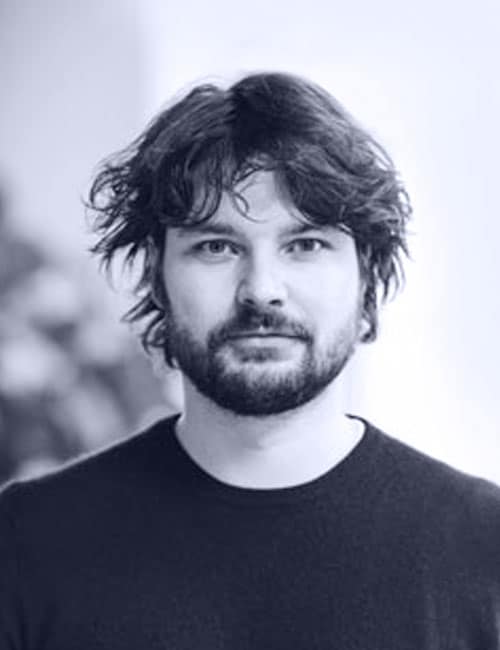 David Kaltschmidt
Director of UX at Grafana Labs
Grafana and Flux
The new Flux (formerly IFQL) super-charges queries both for analytics and data science. David gave a quick overview of the language features as well as the moving parts for a working deployment. Grafana is an open source dashboard solution that shares Flux's passion for analytics and data science. For that reason, they are very excited to showcase the new Flux support within Grafana, and a couple of common analytics use cases to get the most out of your data.
About David Kaltschmidt: David works at Grafana Labs as the Director of UX. focusing on the creation of data visualizations and analytics. Previously he worked on Prometheus & Cortex and at companies such as Weaveworks, Oracle, and Acme Packet. David has been building UIs for the networking industry for over a decade.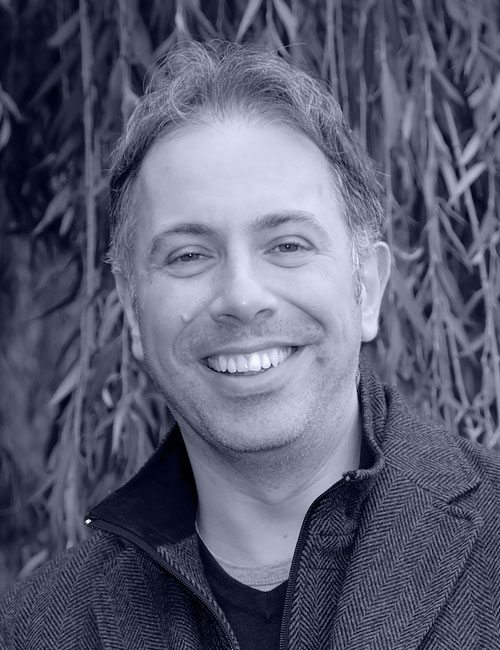 Danilo Poccia
Evangelist at Amazon Web Services
And Then There Are Algorithms
What are algorithms? How can I build a machine learning model? In machine learning, training large models on a massive amount of data usually improves results. Our customers report, however, that training such models and deploying them is either operationally prohibitive or outright impossible for them. At Amazon, we created a collection of machine learning algorithms that scale to any amount of data, including k-means clustering for data segmentation, factorization machines for recommendations, and time-series forecasting. This talk will discuss those algorithms, understand where and how they can be used, and our design choices.
About Danilo Poccia: Danilo works with startups and companies of any size to support their innovation. In his role as Evangelist at Amazon Web Services, he leverages his experience to help people bring their ideas to life, focusing on serverless architectures and event-driven programming, and on the technical and business impact of machine learning and edge computing. He is the author of AWS Lambda in Action from Manning.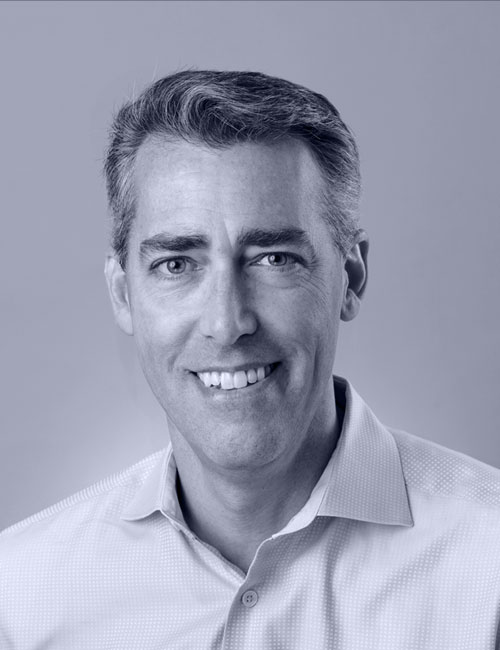 Tim Hall
VP Product, InfluxData
Chronograf Present and Future
Chronograf is the visualisation tool for the TICK Stack that makes getting started with your Time Series Database easy. Tim will share best practices around using templates and libraries with Chronograf as well as share some exciting roadmap updates.
About Tim Hall: Tim Hall is the VP of Product at InfluxData. Prior to joining InfluxData, Tim was VP of Product Management at Hortonworks where he was responsible for leading the product management, documentation, and user experience design teams. Previously, Tim held management- level positions at Oracle, HP, Talking Blocks, and Xpedior. Tim holds a Bachelor of Arts degree from Claremont McKenna College in Science and Management with a concentration in Physics.
Advanced Kapacitor
Michael DeSa will go over some of the advanced topics in Kapacitor such as joins, templated tasks, and debugging your tasks. Prerequisite: Intro To Kapacitor.
Downsampling Data
In this session, you will learn downsampling strategies and techniques for your InfluxDB data.
About Michael DeSa: Michael DeSa is a Software Engineer at InfluxData who focuses on increasing the performance capabilities of InfluxDB. He has led the InfluxDB training course across the US, providing students with an in depth understanding of how InfluxDB works as well as sharing best practices. He has a degree in Math, with a focus on Abstract Algebra, from the University of California, at Berkeley and was an Instructor of the Web Development Immersive series at General Assembly in San Francisco.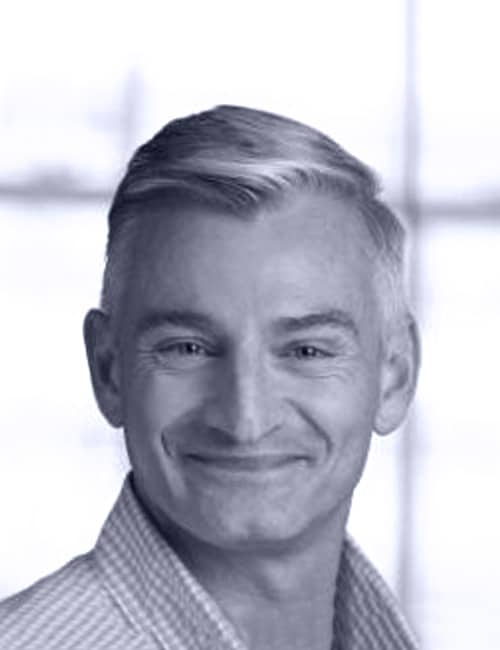 Dean Sheehan
Senior Director, Pre & Post Sales, InfluxData
Architecting InfluxEnterprise for Success
In this session, everyone will learn how to architect their own InfluxEnterprise clusters to be performant and resilient whether in a single data center or spread across multiple datacenters.
Optimizing the TICK Stack
In this session, you will learn how to tune your queries for performance plus strategies for effective schema design.
Chronograf and Dashboarding
This hands-on session will explore the Chronograf project. Chronograf is the user interface component of the TICK Stack. You will learn on how to set up Chronograf, building your first set of dashboards, creating TICK scripts, setting alerts, and finally how to monitor and manage your InfluxData installation. Finally a brief overview of how to set up multi-user Chronograf will be discussed.
Setting Up InfluxData for IOT
David will be walking you through a typical data architecture for an IoT device. Then, it will be a hands-on workshop to gather data from the device, display it on a dashboard and trigger alerts based on thresholds that you set.
About David Simmons: David Simmons is the IoT Developer Evangelist at InfluxData, helping developers around the globe manage the streams of data that their devices produce. He is passionate about IoT and helped to develop the very first IoT Developer Platform before "IoT" was even 'a thing.' David has held numerous technical evangelist roles at companies such as DragonFly IOT, Riverbed Technologies, and Sun. He studied Computer Science at the University of New Mexico and has a BA in Technical Writing from Columbia University.
Installing the TICK Stack and Your First Query
This session assumes that you are new to the TICK Stack and looking at how to get started. Bring your laptop. We will have the Internet connection! Download the TICK Stack, get it up and running, load your first data as well as produce interesting graphs, alerts and notifications to Slack—all by the end of the session.
Writing a Telegraf Plugin (Go Required) and Writing Queries (InfluxQL and TICK)
Telegraf is a plugin-driven server agent for collecting & reporting metrics and there are many plugins already written to source data from a variety of services and systems. However, there may be instances where you need to write your own plugin to source data from your particular systems. In this session, Noah will provide you with the steps on how to write your own Telegraf plugin. This will require an understanding of the Go programming language.
About Noah Crowley: Noah is a Developer Evangelist at InfluxData, focused on DevOps with a dash of IoT. He has worked as a systems administrator, audio engineer, production coordinator for an animation studio, and as a software developer building DevOps tools. Noah holds a master's degree from the Interactive Telecommunications Program at NYU, where he focused on augmented reality, physical computing, and interaction design.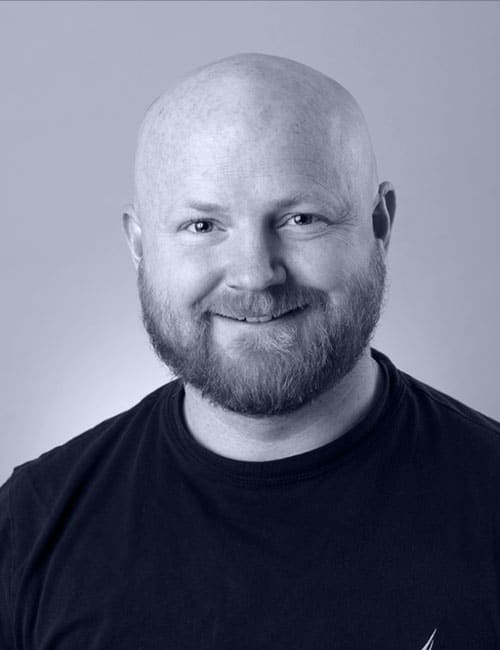 Nathaniel Cook
Member of Technical Staff, InfluxData
Kapacitor Stream Processing
Kapacitor is the brains of the TICK Stack. Nathaniel will cover the stream processing capabilities of Kapacitor, how to process data before it gets stored in InfluxDB and after it is stored, best practices around anomaly detection and machine learning. In addition, Nathaniel will discuss how to configure the clustered version of Kapacitor.
About Nathaniel Cook: Nathaniel is the leader of the Kapacitor Project at InfluxData. Nathaniel started his career as an operations engineer, trying to make data do the hard work of monitoring and managing large-scale SaaS products. Along the way, he learned some data science and machine learning and put them to use detecting anomalies in time series data. Nathaniel holds an MS degree from the University of Illinois.
A True Story About Database Orchestration
InfluxCloud is a SaaS that enables customers to run InfluxDB and all the components of the TICK stack. As a SaaS, it is the responsibility of InfluxData to manage it fully to ensure speed, reliability, and uptime – all the more important considering customers rely on this service to maintain the SLAs of their own service! InfluxCloud currently uses AWS as the cloud provider, running over 1,500 EC2 instances across 14 regions and uses CoreOS and Docker to distribute and manage containers across the infrastructure. As of December 2017, there are over 7,000 containers running in this infrastructure serviced by a powerful set of tools to orchestrate and manage all databases in this vital cloud.
During this talk, Gianluca will share the architecture of the project, describe the criticalities of the infrastructure and how the team strives to make this powerful service secure, fast, and reliable for all customers using InfluxCloud.
About Gianluca Arbezzano: Gianluca Arbezzano is an SRE at InfluxData. He is a big Open Source contributor for several projects including and not limited to Zend Framework, Docker, and InfluxDB. He is also a Docker Captain and a member of the Doctrine ORM developers team. He is passionate about developing best practices for developers worldwide and has recently been focused on building scalable infrastructures on top of AWS, DigitalOcean and OpenStack.
He is familiar with several programming languages, such as Javascript and Golang and is an active speaker at conferences throughout Europe, sharing his experiences and knowledge on projects that he is leading.