InfluxDays North America 2020 Virtual Experience
November 10-11, 2020 / 9am PST
For your convenience, all live sessions will be recorded and will be made available at the end of the conference. All live sessions are held in the Pacific time zone. For more details, check out the
agenda
.
InfluxDays Opening Keynote
In this session, InfluxData Founder and CTO Paul Dix will open the conference with an update on InfluxDB and Flux.
November 10, 2020 | 9:25 am PST
About Paul Dix: Paul Dix is the creator of InfluxDB. He has helped build software for startups, large companies and organizations like Microsoft, Google, McAfee, Thomson Reuters, and Air Force Space Command. He is the series editor for Addison Wesley's Data & Analytics book and video series. In 2010 Paul wrote the book Service-Oriented Design with Ruby and Rails for Addison Wesley's. In 2009 he started the NYC Machine Learning Meetup, which now has over 7,000 members. Paul holds a degree in computer science from Columbia University.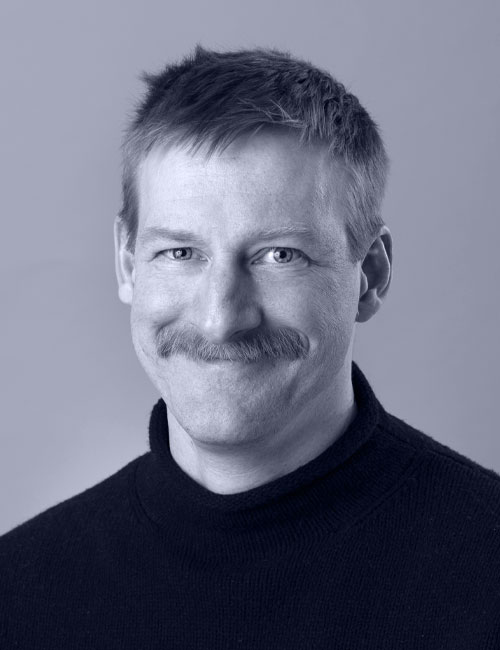 Ryan Betts
VP Engineering, InfluxData
InfluxDB Platform Performance
In this session, Ryan will deep-dive into the core InfluxDB platform and stability improvements.
November 10, 2020 | 10:15 am PST
About Ryan Betts: Ryan has been building high performance infrastructure software for over twenty years. Prior to InfluxData, Ryan was the second employee and CTO at VoltDB. Before VoltDB, he spent time building SOA security and core networking products. Ryan holds a B.S. in Mathematics from Worcester Polytechnic Institute and an MBA from Babson College.
Kurt Schneider
Domain Architect – Observability, Discover Financial
How Discover Modernizes Observability with InfluxDB Cloud
Discover Financial Services is a digital banking and payment service company with one of the most recognized brands in the U.S. It has become one of the largest card issuers in the United States. By using the InfluxDB time series platform, Discover has built a scalable end-to-end infrastructure monitoring tool which has improved visibility and performance. Learn how Discover Financial enabled its workforce to be 100% remote without compromising security.
November 10, 2020 | 11:25 am PST
About Kurt Schneider: Kurt is an experienced enterprise systems management leader with a history of working in financial and insurance industries. He is an expert in many disciplines including Application Performance Management, Machine Learning, Event Management, Infrastructure Monitoring, Architecture and IT Service Management. Kurt modernizing with data science and utilizing that in new ways with AIOPS as a roadmap to true root cause analytics.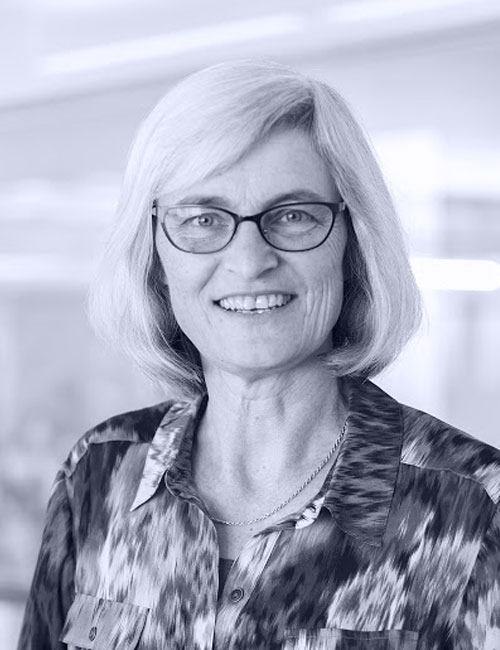 Barbara Nelson
Head of Applications, InfluxData
How Can I Put That Dashboard in My App?
Many users love using the InfluxDB UI to visualize their time series data in a variety of different graphical representations. In this session, Barbara Nelson will show how to use Giraffe (the React-based visualization library powering the data visualizations in InfluxDB 2.0 UI) to visualize your time series data within your own app. You can bring the power of our visualization tools to your users, directly in your app, instead of requiring them to login to the InfluxDB UI to see a visual representation of your data. She will start with some simple dashboards in InfluxDB Cloud 2, and show you how easy it is to display the same dashboards in a standalone app.
November 10, 2020 | 12:15 pm PST
About Barbara Nelson: At InfluxData, Barbara manages the Telegraf team as well as the teams delivering the InfluxDB UI for the company's open source and commercial products.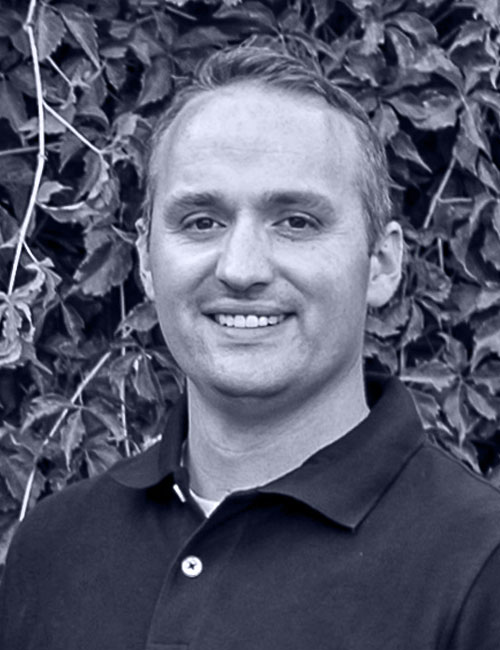 Scott Anderson
Senior Technical Writer and Documentation Team Technical Lead, InfluxData
InfluxDB Tasks – Beyond Downsampling
InfluxDB tasks can be used to do some pretty powerful things, but most don't go beyond basic data downsampling. In this session, we'll explore other use cases for InfluxDB tasks such as monitoring and alerting, data ingestion, data enrichment, anomaly detection, and more.
November 10, 2020 | 1:05 pm PST
About Scott Anderson: Scott Anderson is a Technical Writer for InfluxData who thrives on distilling complex information into simple, easy-to-understand concepts. He oversees the documentation of the Flux language and loves the challenge of showing how Flux can work for your use case. Scott's formal education is in graphic design, but he is a self-taught coder and applies skills and principles learned in both worlds to many different disciplines including programming and software development, information design, marketing, and even package design.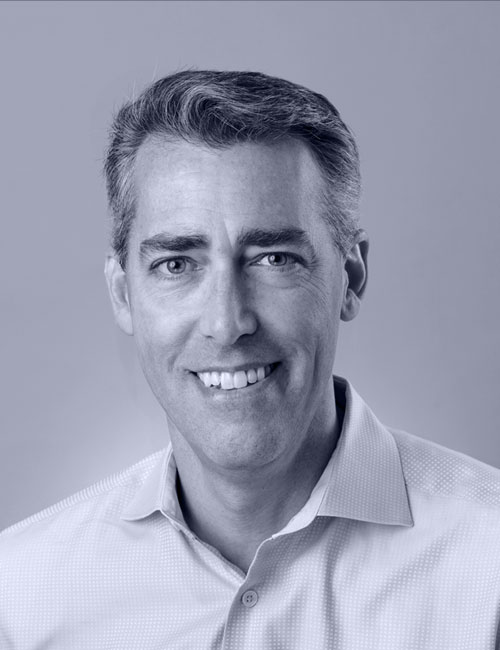 Tim Hall
VP of Products, InfluxData
InfluxDB Roadmap
In this talk, Tim will review the roadmap and will cover what you can expect in the future in terms of InfluxDB and Flux capabilities.
November 11, 2020 | 9:05 am PST
About Tim Hall: Tim Hall is the VP of Products at InfluxData. Prior to joining InfluxData, Tim was VP of Product Management at Hortonworks where he was responsible for leading the product management, documentation, and user experience design teams. Previously, Tim held management-level positions at Oracle, HP, Talking Blocks, and Xpedior. Tim holds a Bachelor of Arts degree from Claremont McKenna College in Science and Management with a concentration in Physics.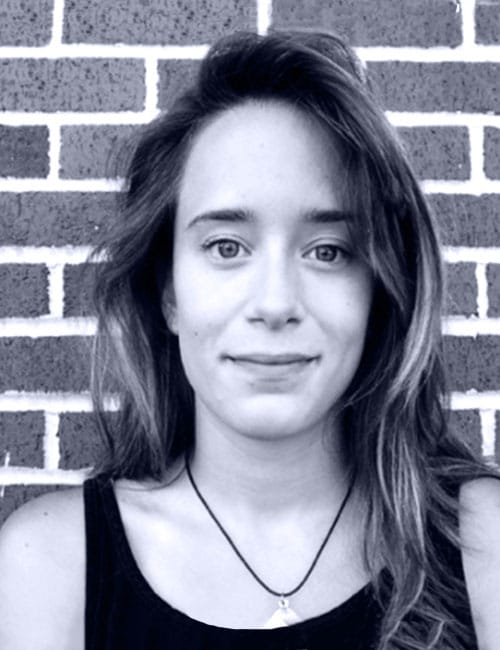 Anais Dotis-Georgiou
Developer Advocate, InfluxData
Top 10 Hurdles for Flux Beginners
Are you new to Flux? Let Faith and Anais help jump-start your learning curve. In this talk, they will introduce you to some common mistakes that beginner Flux users make and also share some best practices.
November 11, 2020 | 9:55 am PST
About Anais Dotis-Georgiou: Anais Dotis-Georgiou is a developer advocate at InfluxData with a passion for making data beautiful using data analytics, AI, and machine learning. She takes the data that she collects and does a mix of research, exploration, and engineering to translate the data into something of function, value, and beauty. When she's not behind a screen, you can find her outside drawing or playing soccer.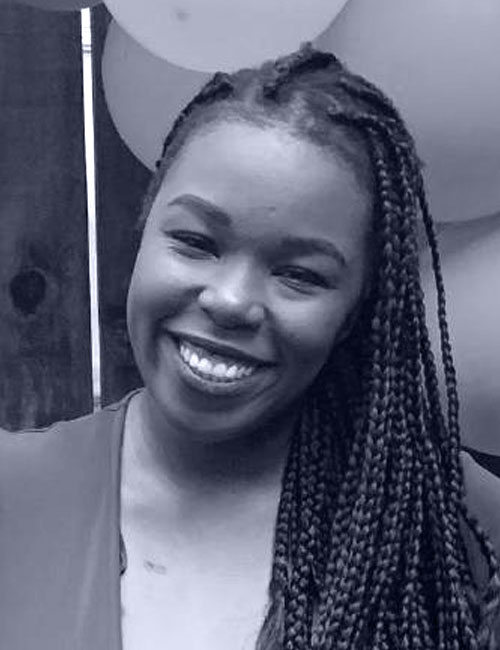 Faith Chikwekwe
Software Engineer on the Flux Team, InfluxData
About Faith Chikwekwe: Faith Chikwekwe is a software engineer on the Flux Team at InfluxData. Before working at InfluxData, she studied computer science at Make School and studied Linguistics, Spanish and International Business at Georgia State University. In her spare time, she is passionate about making and playing experimental video games.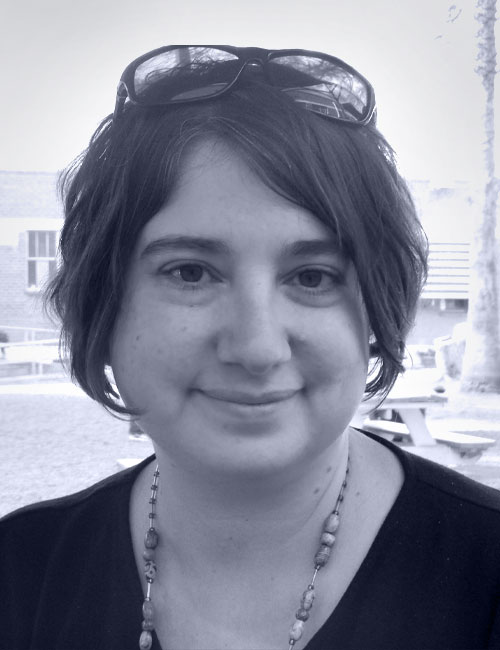 Frossie Economou
Technical Manager for Data Management, Vera C. Rubin Observatory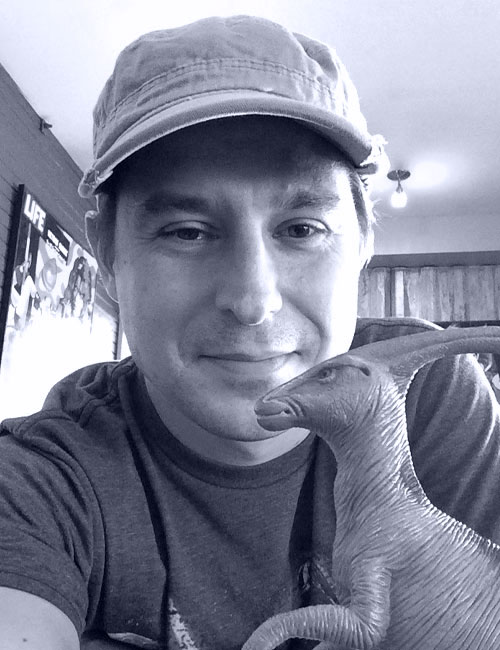 Angelo Fausti
Software Engineer, Vera C. Rubin Observatory
How InfluxDB Helps Vera C. Rubin Observatory Make the Deepest, Widest Image of the Universe
The Vera C. Rubin Observatory, under construction in Chile, is an ambitious project that will embark on an unprecedented astronomical survey of the sky scheduled to start in 2022. It will collect 500 petabytes of image data by mapping the sky continuously for ten years and broadcast alerts for objects that change in position or brightness every night. The science derived from the data will help astronomers worldwide to address some of the most pressing questions about the structure and evolution of the universe and perhaps even uncover the secrets of Dark Energy. In addition to astronomical data, Rubin Observatory also needs to record data from numerous hardware devices and sensors in order to monitor the observatory and its advanced instrumentation. With high frequency input from a multitude of sources, needed is an extremely robust and flexible system to accommodate data streams that vary widely in context and throughput. This talk will give an overview of Rubin Observatory's mission, describe its Engineering and Facilities Database and show how technologies like Kafka and InfluxDB give scientists, engineers, and technicians the tools they need to analyze telemetry data in real time.
November 11, 2020 | 11:05 am PST
About Frossie Economou: Frossie Economou is the Project Manager for the Rubin Observatory Science Platform. An astronomer by training, she has led software teams in a number of different observatories building open source systems for data processing, observation management and data archive services for telescope data. Her team at Rubin is responsible for building science platform services, DevOps engineering and the observatory telemetry database based in InfluxDB. She is based in Tucson, Arizona.
About Angelo Fausti: Angelo Fausti got his Ph.D. in Astronomy in 2009 studying the properties of dark matter halos in cosmological simulations such as the Millennium simulation. As a member of the Rubin Observatory Data Management team, his main projects include services for monitoring application metrics and the Engineering and Facilities Database that will record data from numerous devices and sensors to monitor the whole Rubin Observatory.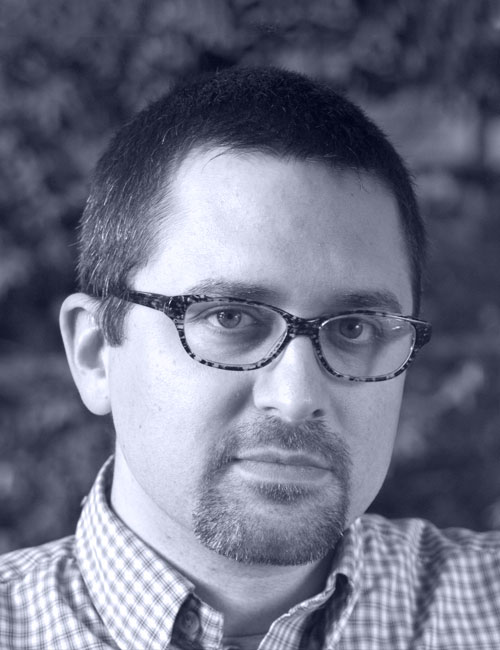 Ronald McCollam
Solutions Engineer, Grafana Labs
Flux Queries in Grafana 7
In this session, Ronald will show a few new features of Grafana 7, focusing on the new native Flux query support in Grafana. He will show you how you can query with both Flux and the older InfluxQL support, using both side by side to ease migration. As a bonus, you'll see how to combine Flux queries with other data to perform advanced analytics and joins to truly understand your entire environment!
November 11, 2020 | 11:55 am PST
About Ronald McCollam: Ronald McCollam is a "geek of all trades" with experience ranging from full stack development to IT operations to management. He has a strong background in open source software, starting when a stack of 3.5″ Slackware floppies was the *easy* way to install Linux. He has architected and managed everything from "Big Data" systems at Canonical and Hortonworks down to embedded IoT devices at balena.io, but the common theme with all systems has always been monitoring. So Grafana Labs is a perfect fit! When not on the road, Ronald resides on his back porch in Somerville, MA with a frosty beverage in hand.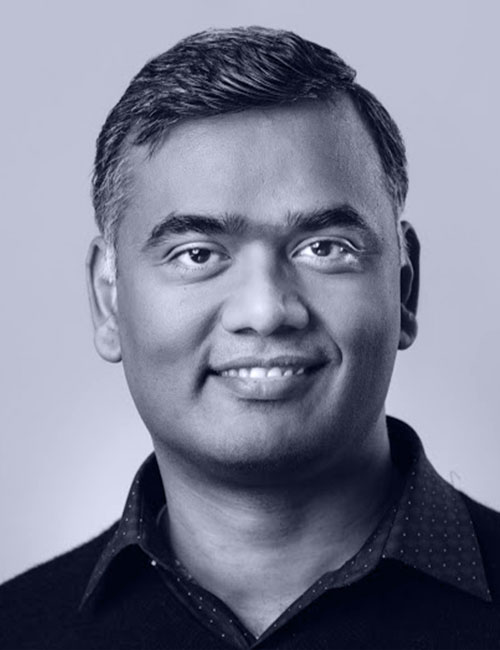 Balaji Palani
Director, Product Management, InfluxData
Path to InfluxDB 2.0: Seamlessly Migrate Your 1.x Data, Dashboards, Alerts and Tasks
In this session, we will discuss strategies and best practices on how to migrate from InfluxDB Enterprise or Cloud 1.x to InfluxDB Cloud 2.0. We will also discuss how you can transition your InfluxDB workload to a completely elastic, serverless cloud platform with usage based pricing model.
November 11, 2020 | 1:05 pm PST
About Balaji Palani: Balaji Palani is the Director of Product Management focused on InfluxDB Cloud. He is passionate about building powerful cloud products that helps Developers achieve the fastest time to awesome. Previous to InfluxData, Balaji has held several Product Management and Engineering positions at companies like BMC, HP, and Mercury. Balaji holds an MS degree in Computer Science from West Virginia University and a BS in Electrical Engineering from Annamalai University.
On-demand replays will be made available at the beginning of InfluxDays North America on November 10, 2020.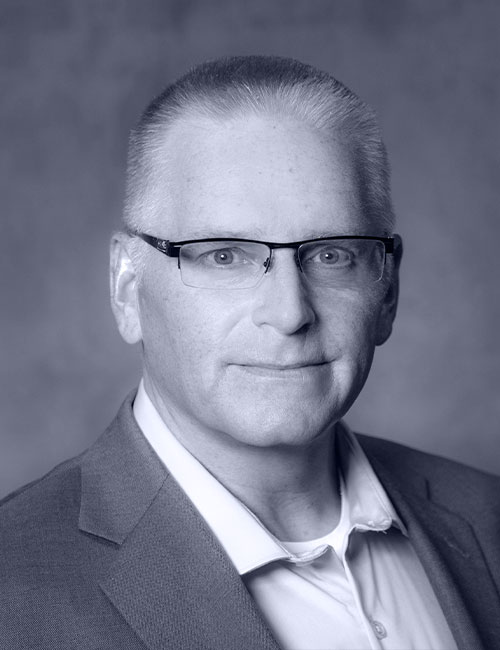 Darin Fisher
Security Tools Manager, InfluxData
Security Monitoring in the Time Series Domain
In this session, Darin Fisher will describe why a time series database is helpful for security and how InfluxData is building tools to help keep all of its services more secure.
On-demand sessions will be available November 10, 2020.
About Darin Fisher: Darin has over 30 years of technical experience covering technical support, network engineering, software development and large-scale data processing systems. Having spent a good deal of his career working with banks and tech companies, he now gets to spend his time merging operations, engineering and security, along with trying to lower his golf scores.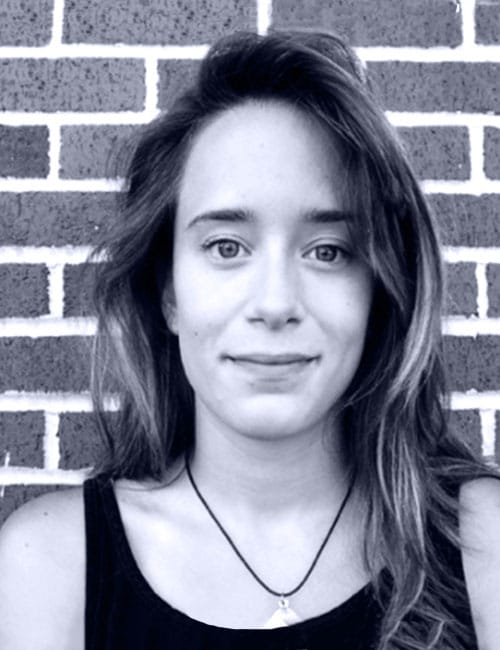 Anais Dotis-Georgiou
Developer Advocate, InfluxData
Machine Learning with Telegraf Execd Processor Plugin
Detect data anomalies in IoT temperature data with Python and Telegraf. The perfect batch of beer requires ideal brewing conditions; join Anais and Steven as they supercharge Luke's brew setup with custom Telegraf plugins to catch anomalous temperature readings in time to intervene.
On-demand sessions will be available November 10, 2020.
About Anais Dotis-Georgiou: Anais Dotis-Georgiou is a developer advocate at InfluxData with a passion for making data beautiful using data analytics, AI, and machine learning. She takes the data that she collects and does a mix of research, exploration, and engineering to translate the data into something of function, value, and beauty. When she's not behind a screen, you can find her outside drawing or playing soccer.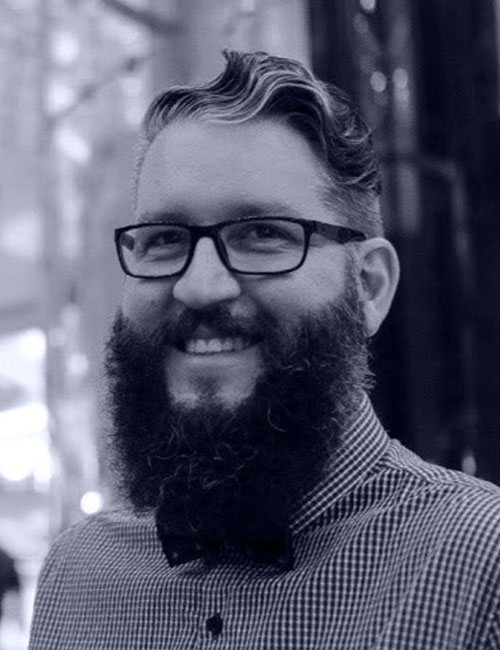 Steven Soroka
Software Engineer, InfluxData
About Steven Soroka: Steven is an Engineer at InfluxData, working primarily on Telegraf, and is the author of the execd processor and output plugins.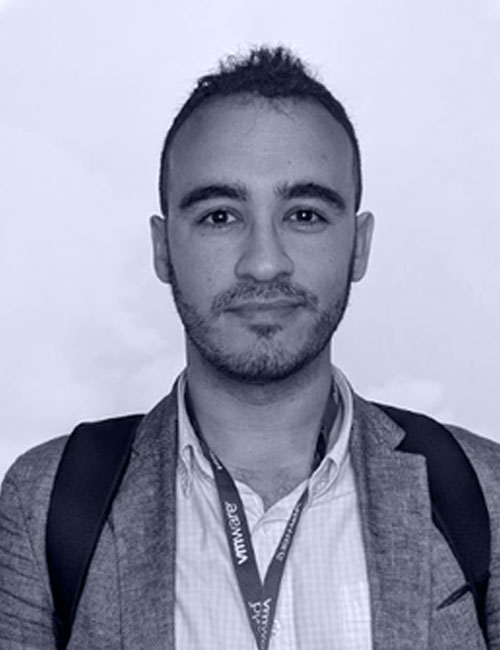 Jorge de la Cruz
Systems Engineer, Veeam Software,
InfluxAce
RESTful API – How to Consume, Extract, Store, and Visualize Data with InfluxDB and Grafana
Nowadays, every single modern application, system or solution does expose a RESTful API. On one hand, this is absolutely great and it has led to where we are today, having hundreds of other solutions or applications that can leverage these APIs, extend them, or even build on top of them.
On the other hand, we have difficulty monitoring these new and modern systems, applications or solutions.
In this session, we will learn how to query the data first using Swagger, when available, extract and parse the data that's useful for us, store it in InfluxDB, and finally how to create beautiful and meaningful dashboards to have everything on a single pane of glass.
On-demand sessions will be available November 10, 2020.
About Jorge de la Cruz: Jorge de la Cruz is Systems Engineer at Veeam. In his blog, which has more than 50,000 monthly visits, he regularly talks about Veeam as well as the latest news about VMware, and other cloud and data center technologies, virtual labs, and how-to articles about virtualization, monitoring, open-source, etc. Jorge is an InfluxAce.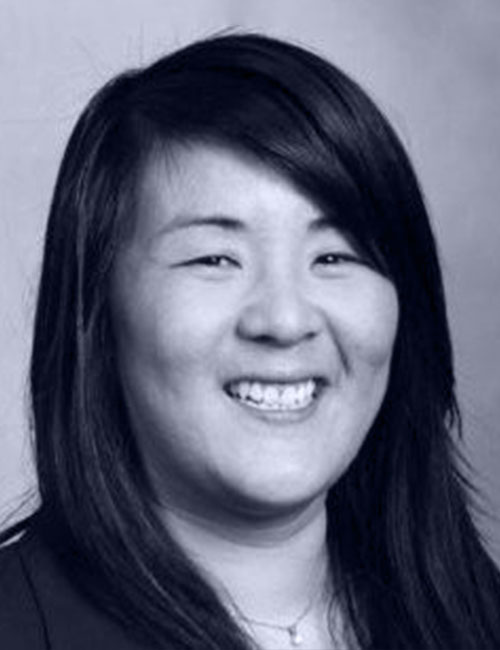 Samantha Wang
Product Manager, InfluxData
Best Practices on How to Transform Your Data Using Telegraf and Flux
There are many use cases for Telegraf aside from pure data ingestion. Telegraf allows customers to transform their data for storage efficiency prior to ingestion into their database. No matter how your data is formatted in its original source, when it reaches InfluxDB, the data is in your and your team's optimal state. On the other end of the pipeline, when the data is stored in InfluxDB, Flux has become a powerful language not just for querying and analysis but for transformations as well.
So how do you balance what work you do to your data before ingestion with Telegraf versus post-processing data with Flux? In her talk, Samantha Wang will go over best practices of when to use Telegraf for data efficiency, common Flux transformation functions, and go in-depth over different scenarios of when to best use Telegraf versus Flux or how to optimally use a combination of both. Users will learn to have a better understanding of the capabilities of both Telegraf and Flux and how they should best be using their features to transform their data.
On-demand sessions will be available November 10, 2020.
About Samantha Wang: Samantha Wang is currently a Product Manager at InfluxData. She is currently responsible for the open source products at InfluxData including InfluxDB OSS 2.0 and Telegraf. Previous to InfluxData, she worked in product and engineering roles at Gracenote (a Nielsen Company) and Verizon. Samantha holds a degree in Industrial & Systems Engineering from the University of Southern California (Fight on!).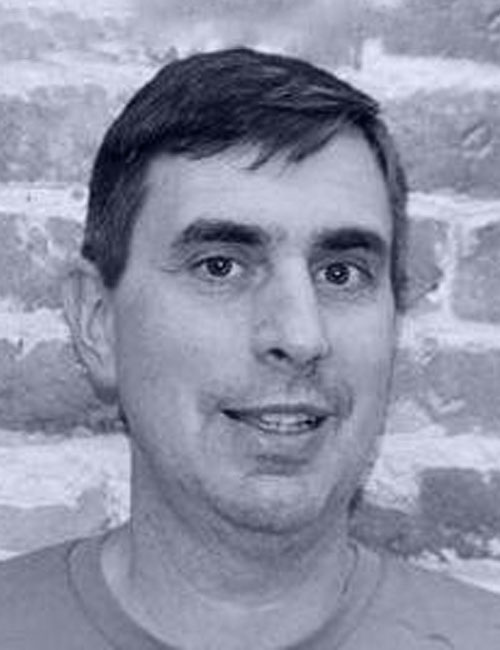 Rick Spencer
Head of Platform, InfluxData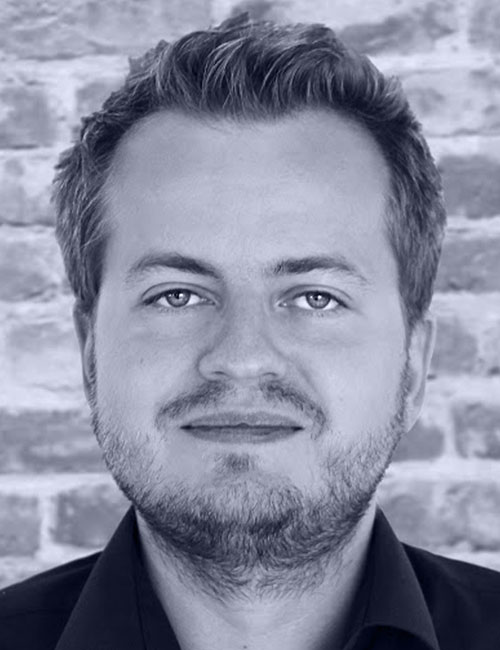 Wojciech Kocjan
Software Engineer, InfluxData
Visualizing InfluxDB 2.0 Dashboards
InfluxDB provides the ability to build dashboards — web-based UI for visualizing your data. InfluxDB 2.0 APIs allows getting the dashboards — the cells, its queries and views. This can be used to define views in InfluxDB and render them in other places. In this session, Wojciech Kocjan and Rick Spencer will explore using the dashboards as a generic way to show data from InfluxDB, using different, not officially supported mechanisms. They will begin by introducing InfluxDB dashboards and how they're defined at the API level.
They will then walk through how to render your dashboards as images using Python and matplotlib library and discuss some problems related to rendering dashboards as images. They will also mention how this code can be used to render black-and-white or grayscale images, that can then be shown on an E Ink display, along with the hardware used for this project.
Next, they will talk about Flux Mobile — an open source Flutter + Dart project that provides components to build Android and iOS apps that read or write data to InfluxDB 2.0. Finally, they will show how to use it to build an app that renders your dashboard in a mobile-friendly way in less than 10 minutes.
On-demand sessions will be available November 10, 2020.
About Rick Spencer:
Rick Spencer is the Head of Platform at InfluxData, where his responsibilities include leadership of core storage engine, developer tooling, and running InfluxDB Cloud 2.0 on Kubernetes in multiple clouds and regions.
Rick's background includes pioneering work on Developer Usability for the first version of Visual Studio.net, and leadership of the Ubuntu project, one of the largest and most active Open Source communities.
Currently, Rick resides outside of Washington, DC where, in addition to leading the InfluxData Platform Team, he continues to pursue his interest in developer usability as well as playing with embedded microcontrollers, music, gardening, and video games.
About Wojciech Kocjan: Wojciech is an engineer with 10 years of experience with public clouds and multiple years of experience with containers and Kubernetes. Currently an engineer at InfluxData, working on InfluxDB Cloud 2 and automation of its deployments.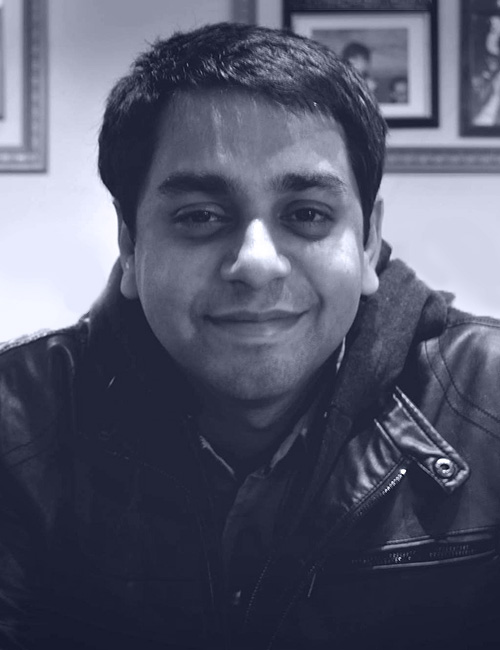 Trust and the Internet of Things
Enterprises need to be able to trust the data that informs their business operations. Increasingly, vast amounts of mission-critical information are being collected by machines at the edge, outside the data centers, by the Internet of Things. InfluxDB is amazing at empowering us with real-time insights from this data. However, when information is gathered from a large number of devices out at the edge, ensuring that it is reliable and trustworthy can be very challenging.
This talk will discuss the various security, privacy and data integrity challenges that application developers must carefully consider when designing critical business applications that rely on IoT.
On-demand sessions will be available November 10, 2020.
About Mrinal Wadhwa: Mrinal Wadhwa is CTO at Ockam. He is passionate about Distributed Systems, Applied Cryptography and the Internet of Things. At Ockam, Mrinal and his team are building open source tools to help you establish secure connections and trustful exchange of information within connected systems.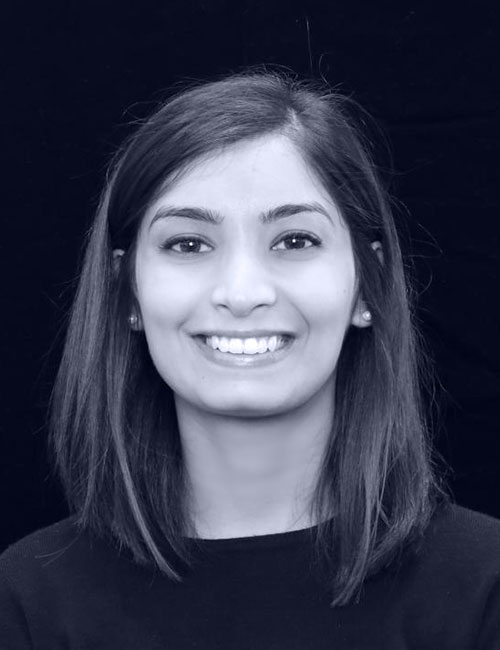 Mansi Vaghela
Partner Solutions Architect, AWS
Introduction to the APN Technical Baseline Review
The APN Technical Baseline Review (TBR) is a free APN benefit that connects APN Partners with a Partner Solutions Architect (PSA) to review their architecture based on core AWS best practices.
On-demand sessions will be available November 10, 2020.
About Mansi Vaghela: Mansi is a Partner Solutions Architect at AWS and has been with the company since August 2018. Prior to joining AWS, Mansi worked as a Software Engineer for RedHat contributing to the JBoss Enterprise Application Platform. She is passionate about collaborating with technology and business leaders to help craft highly scalable, flexible and resilient cloud-based solutions using AWS. Outside of work, you can catch her enjoying a good book and spending time outdoors with friends.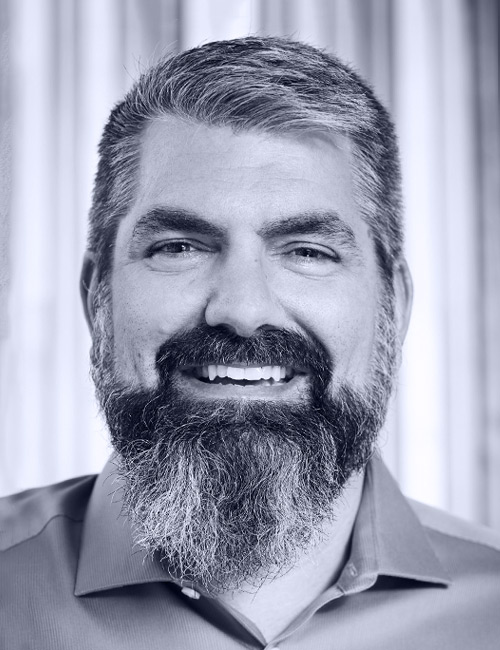 Steve Litras
Lead Evangelist, Cribl
The Power of Infinite Choice
We make choices every day in our observability platforms, but too often, those choices are tradeoffs, like cost vs data retention or limiting the tools we can use, that cause us pain we need to live with for a long time. This talk will focus on ways to make these choices without locking you into painful tradeoffs. Want to retain 10 years of data without cratering your budget? Want to enable teams to use the tools they need but that don't fit into your "enterprise landscape"? Want to be able to change these decisions in the future without major rework? This session will present a number of strategies to allow you to choose your own adventure and re-choose whenever you need to.
This talk's target audience of tool managers and DevOps practitioners. It is assumed you have some knowledge of InfluxDB and other observability tools, such as Splunk or Elasticsearch/Kibana, and that you have more data than you can afford to work with…
On-demand sessions will be available November 10, 2020.
About Steve Litras: Steve Litras is the Lead Evangelist at Cribl, makers of LogStream which allows enterprises to process log data before they pay to analyze it, getting the right data, where they want, in the formats they need. LogStream is first of its kind, purpose built for logs, and helps customers re-use their existing investments in proprietary log pipelines to send data to their multitude of tools, while securing the contents of their data, and controlling costs. Before Cribl, Steve ran both the global infrastructure team and the Enterprise Architecture team at Autodesk. Steve has been a passionate advocate of using log data to improve operations ever since he first laid hands on Splunk in 2006, and is thrilled to be helping Cribl on its mission to help customers' unlock the value of all of their machine data.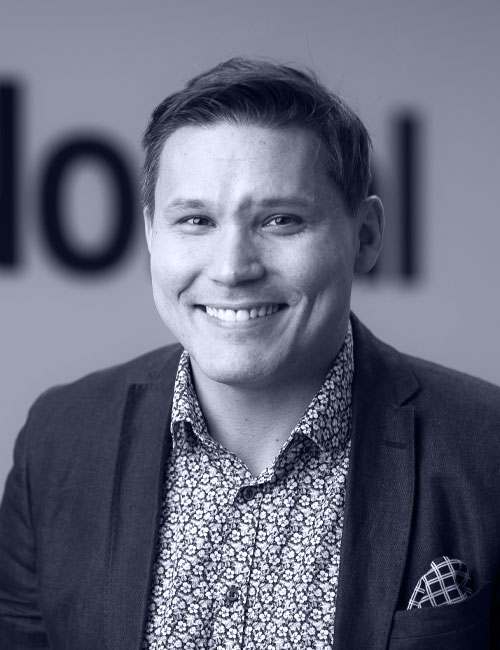 Ergin Tuganay
Partner & Head of Industry 4.0, Nortal
Role of Time Series Historian in Industry 4.0
The road to your digitalization journey and the Fourth Industrial Revolution is paved with data integrations. Data is needed when clarifying the big picture, aspiring for predictive maintenance, optimizing and de-bottlenecking processes, or implementing new systems (such as MES or APS). Themes like Industrial Internet of Things (IIoT) or Industry 4.0 are built on moving and combining data, making it accessible in real time. Without data silos, you have a complete, accurate and centralized view of your assets and their current state and health. The ability to visualize your asset performance and process efficiencies anytime and anywhere makes you agile and able to react quickly.
On-demand sessions will be available November 10, 2020.
About Ergin Tuganay: 15+ years of experience in a wide range of areas in industrial automation and data-driven technology. Combining business development and leadership background with in-depth, hands-on competency in traditional OT (PLC, DCS, SCADA, OPC, MES/MOM) and latest IT (Edge, Cloud and Big Data) architectures, he has helped several global-scale industrial clients digitalize their manufacturing operations. Among others, Ergin has a certification of competencies in MES/MOM Methodologies (MESA CoC) and Microsoft Azure.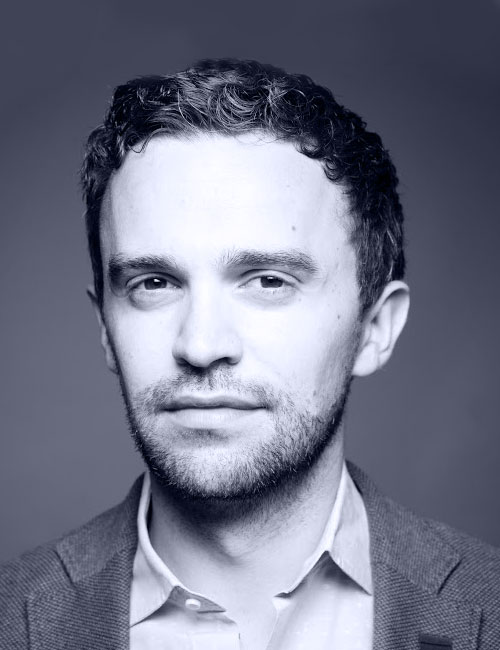 Ivo Galic
Solution Architect, Google
Streaming Real-Time Cryptocurrency Exchange Metrics
Join Ivo Galic, Solution Architect at Google, as he discusses real-time metrics streaming. Ivo will demonstrate how to connect and stream cryptocurrency exchange data, from the Kraken BTC/USD feed, in real time via Dataflow to Bigtable. From there, Ivo will share how to import data from Bigtable to InfluxDB and create visualization. In addition to the instructions, the code for this session will also be made available.
On-demand sessions will be available November 10, 2020.
About Ivo Galic: Originally from the city of Mostar in Bosnia & Herzegovina, Ivo studied in Vienna, lived in London and currently resides in NYC. He is a Cloud trusted advisor and solution architect. His focus is on time series scalable analytics. His hobbies include beekeeping, cymatics and chess.