InfluxDays North America 2021 Virtual Experience
October 26-27, 2021 / 9 am - 3 pm PT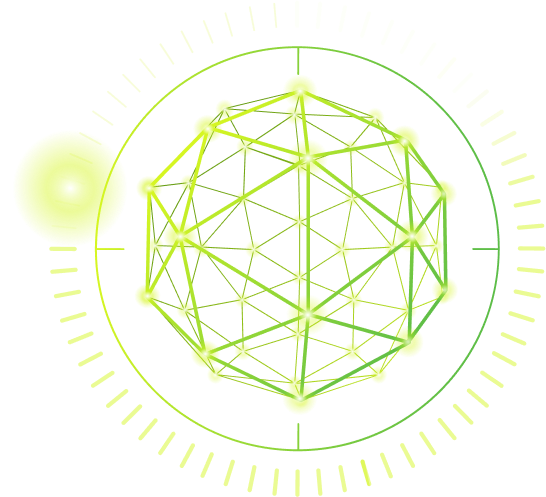 For your convenience, all live sessions will be recorded and will be made available at the end of the conference. For more details, check out the agenda.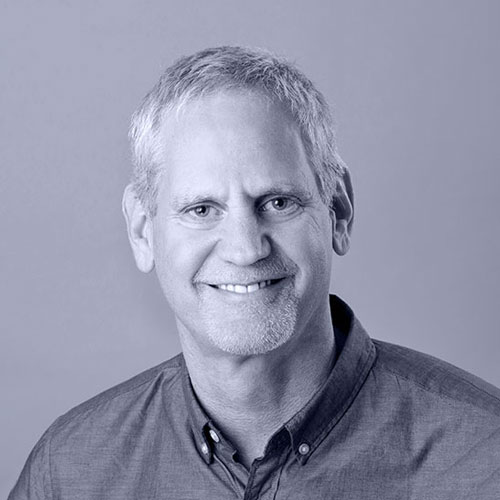 Evan Kaplan
CEO, InfluxData
InfluxDays Opening Remarks
Evan Kaplan, InfluxData's CEO, will provide a company update and kick off InfluxDays.
October 26, 2021 @ 9:00 am PT
About Evan Kaplan: Evan is a passionate entrepreneur and technology leader with nearly twenty years of experience in the CEO role. Evan's career spans from creating startups in his own garage to leading NASDAQ-listed companies generating nearly $200m in annual revenue. Prior to InfluxData, Evan served as Executive in Residence at Trinity Ventures, and President and CEO at iPass Corporation (the leader in Global Wi-Fi connectivity), and Founder, Chairman, and CEO at Aventail Corporation (the pioneer of SSLVPN's, now part of the Dell Corporation).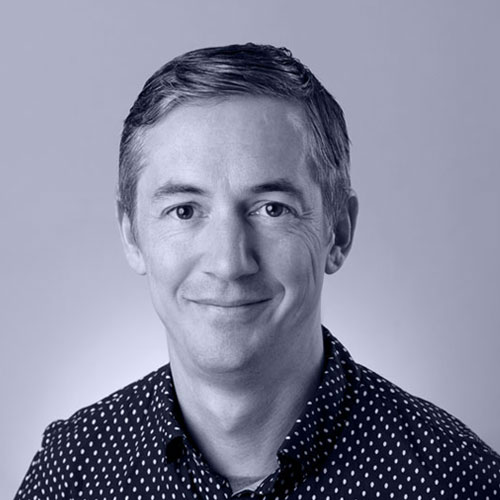 Paul Dix
Founder and CTO, InfluxData
InfluxDays Keynote: Future of InfluxDB
In this session, InfluxData Founder and CTO Paul Dix will open the conference with an update on the future of InfluxDB.
October 26, 2021 @ 9:45 am PT
About Paul Dix: Paul Dix is the creator of InfluxDB. He has helped build software for startups, large companies and organizations like Microsoft, Google, McAfee, Thomson Reuters, and Air Force Space Command. He is the series editor for Addison Wesley's Data & Analytics book and video series. In 2010 Paul wrote the book Service-Oriented Design with Ruby and Rails for Addison Wesley's. In 2009 he started the NYC Machine Learning Meetup, which now has over 7,000 members. Paul holds a degree in computer science from Columbia University.
Tim Hall
VP of Products, InfluxData
InfluxDays Keynote: InfluxDB Roadmap
In this session, InfluxData Vice President of Products Tim Hall will review the InfluxDB Roadmap.
October 26, 2021 @ 10:45 am PT
About Tim Hall: Tim Hall is the VP of Products at InfluxData. Prior to joining InfluxData, Tim was VP of Product Management at Hortonworks where he was responsible for leading the product management, documentation, and user experience design teams. Previously, Tim held management-level positions at Oracle, HP, Talking Blocks, and Xpedior. Tim holds a Bachelor of Arts degree from Claremont McKenna College in Science and Management with a concentration in Physics.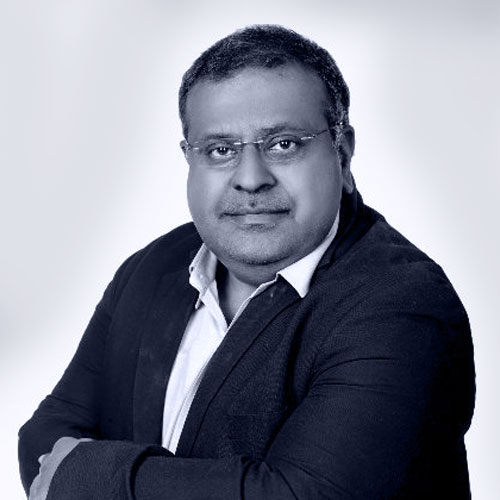 Bhagvan Kommadi
Director of Product Engineering, Value Momentum
TeleHealth Platform: DevOps-Based Progressive Delivery
The talk covers a real-life experience related to building a DevOps Delivery-powered AI platform for doctors' community and telehealth support for patients during COVID-19 lockdown. The doctors' community interacts related to cases and triage for different patient cases. They can extend telehealth support using medical practice management solutions. Patients can order medicines online through integrated pharmacies on the platform. AI Platform has digital, voice, and knowledge assistants to provide information to the doctor. DevOps is enabled using Jenkins on AWS which helps in continuous integration and progressive delivery of features to Mobile and web apps (Apple & Google app stores). Historical data is used for predictive analytics by the machine learning platform. The platform helps healthcare enterprises: 1. Deploy voice tech to facilitate clinical documentation 2. Reduce physicians' administrative burden 3. Increase patient volume and billable revenue 4. Eliminate transcription costs 5. Use voice to increase touchpoints and increase patient engagement.
October 26, 2021 @ 11:45 am PT
About Bhagvan Kommadi:
Bhagvan Kommadi is the Founder of Architect Corner —an AI startup — and has around 20 years' experience in the industry, ranging from large-scale enterprise development to helping incubate software product startups. He holds a Master's degree in Industrial Systems Engineering at Georgia Institute of Technology (1997) and Bachelor's in Aerospace Engineering from the Indian Institute of Technology, Madras (1993). He is a member of the IFX forum, Oracle JCP and participant in Java Community Process.
Bhagvan Kommadi founded Quantica Computacao, the first quantum computing startup in India. Markets and Markets have positioned Quantica Computacao in the 'Emerging Companies' section of Quantum Computing quadrants. Bhagvan has engineered and developed simulators and tools in the area of quantum technology using IBM Q, Microsoft Q#, and Google QScript. The company's focus is on developing quantum cryptographic tools which will be able to provide quantum proof data security, which will help banking institutions to protect their transactions. He is now the Director of Product Engineering at Value Momentum. Value Momentum has a social network for doctors (White Coats) and provides telehealth support through practice plus.
He is an active contributor to various blogs and technology conferences. He has written a book for Packt publishers titled "Hands-On Data Structures and Algorithms with Go", and also co-authored a Wiley publishers book with Fintech circle on "Blockchain and Financial Payments". He is a member of the MIT Technology Review Global Panel. He is an Individual member of Oracle JCP. He has published papers and is a speaker in pycon, genomics, and biotechnology conferences. He has presented in Astricon, Avios, Bright Talk, PyCon, WorldRPA, Smart Cities Summit before on topics such as Adaptive Learning, Conversational AI, Voice Recognition & Analytics, Voice powered BI, RPA, and Big Data, etc. His session on conversational AI is on cluecon weekly dated May 28, 2020.
Vijeta Hingorani
Technical Platform Owner, Socialgist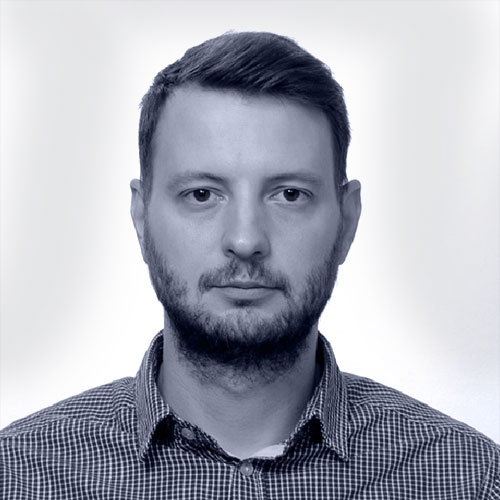 Milos Pavkovic
ML Team Lead, Socialgist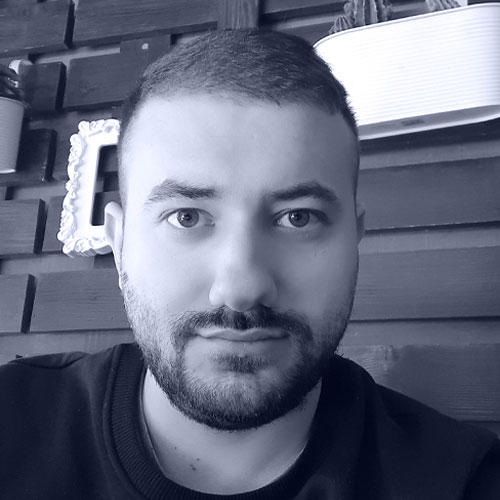 Mladen Maric
Software Developer, Socialgist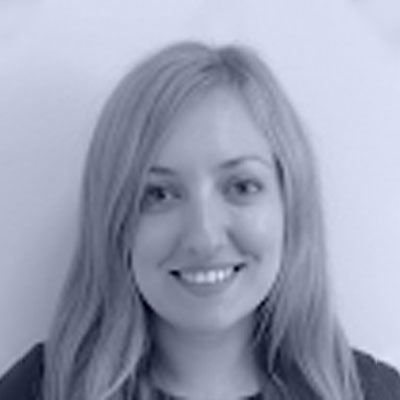 Marina Svicevic
ML Software Developer, Socialgist
Transforming Email Reports into Self-Serving Dashboards & Detecting Anomalies In-Stream
The first project profiled in this talk (transforming email reports into self-serving dashboards) involved generating query-based reports for the sales team replacing email reports. Messages were consumed from Apache Kafka, aggregated and inserted into InfluxDB based on Kafka metadata timestamp. The Socialgist team ran into a problem of counts mismatch for high-traffic Kafka topics and solved it by randomizing timestamp and building cache.
The second project profiled (detecting anomalies in-stream) involved detecting strange behaviors in graphs of data streams (that are internally considered as anomalies). Data is pulled from Elasticsearch, run through the anomaly detection model, and stored in InfluxDB. The results stored in InfluxDB are represented in Grafana, and alerts are fired into the Slack channel. This project helped Socialgist predict the behaviors of streams and identify alerts before any other system could.
October 26, 2021 @ 12:45 pm PT
About Vijeta Hingorani:
Vijeta is a Technical Platform Owner working for Socialgist. She is currently leading the migration of products on-prem Kubernetes platform and helping the team build a reliable platform by driving the Choas Engineering effort. Prior to leading the platform, she has been a Full-Stack developer with expertise in Nodejs. She is passionate about making engineering organizations more effective by introducing standards and best practices.
Apart from the tech side, Vijeta enjoys watercolor painting and kayaking in Michigan's beautiful natural lakes.
About Milos Pavkovic: Mainly focusing on NLP tasks such as encoder‐decoder entity transformations, named entity extraction, categorization and insight of entity level sentiment for better public product opinion. Machine learning enthusiast and algorithm lover and also Teaching and research assistant at the university.
About Mladen Maric: Machine Learning Software Developer at Socialgist for 2 years. Worked on NER and Anomaly Detection systems.
About Marina Svicevic: Marina is part of ML team at Socialgist since 2019. She has PhD in Computer Science. She is currently building the model for anomaly detection. Also, she is working on a comparison of many different methods for detecting change points in time series which we need in order to detect alarming spikes/dips in overall crawling volumes.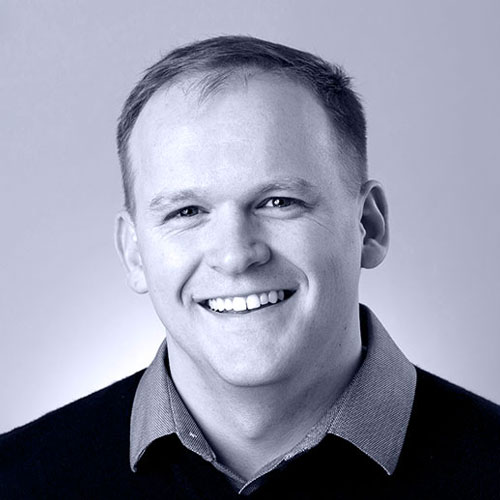 Russ Savage
Product Manager, Ngrok
InfluxDB Quickstart
Learn how to get up and running with building a Python application built on the InfluxDB platform. Discover how to connect to InfluxDB from a client library, and best practices for user and data management for your time series application.
October 26, 2021 @ 1:15 pm PT
About Russ Savage: Russ Savage is a Product Manager at Ngrok. He has a background in computer engineering and has been focused on various aspects of enterprise data for the past 10 years. Russ has previously worked at Cask Data, Elastic, Box, InfluxData and Amazon. When Russ is not working at Ngrok, he can be seen speeding down the slopes on a pair of skis.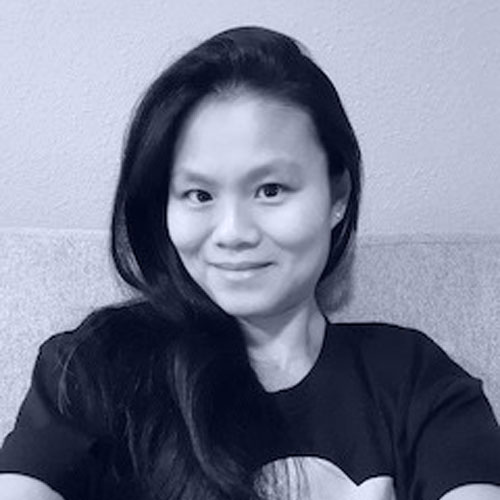 Tanny Ng
Senior Product Manager, WP Engine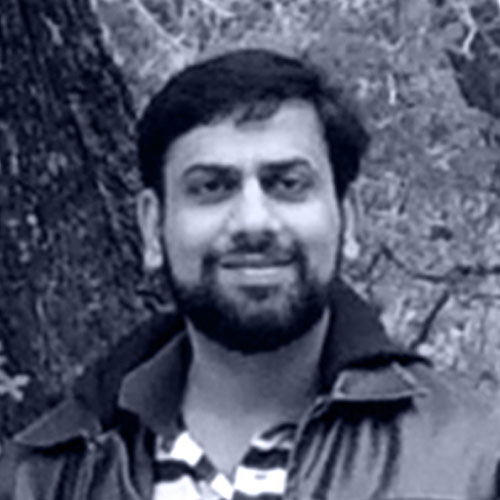 Nadeem Syed
Senior Staff Software Engineer, WP Engine
How WP Engine Transformed Monitoring Into an Observability Platform with InfluxDB
WP Engine powers more of the top 10M sites than anyone else in WordPress. We serve 5.2 billion web requests per day! Our solution gives our customers performance, intelligence and integrations they need to drive their business forward faster. We needed a monitoring solution without single failure points to support our scale. Discover how WP Engine transformed their monitoring solution into an Observability Platform with InfluxDB, gaining better visibility and reducing infrastructure downtime.
October 26, 2021 @ 1:45 pm PT
About Tanny Ng: Tanny is the Senior Product Manager WP Engine's Observability Platform. Prior to WP Engine, Tanny led Fintech development at Factset ranging from Fixed Income Analytics to Regulatory Data Solutions. She is passionate about data and Observability, so that users are empowered with data and insights to make informed decisions.
About Nadeem Syed: Nadeem is a Senior Staff Software Engineer at WP Engine. He currently leads Observability Platform for WPEngine. Before joining WPEngine two years ago, Nadeem worked on Rackspace Cloud Files which became part of OpenStack. He loves working on large scale distributed systems. When he's not behind a screen, you can find him playing with his two adorable kids.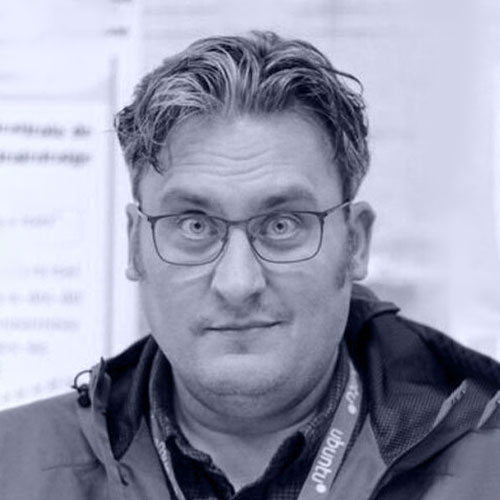 Alan Pope
Developer Advocate, InfluxData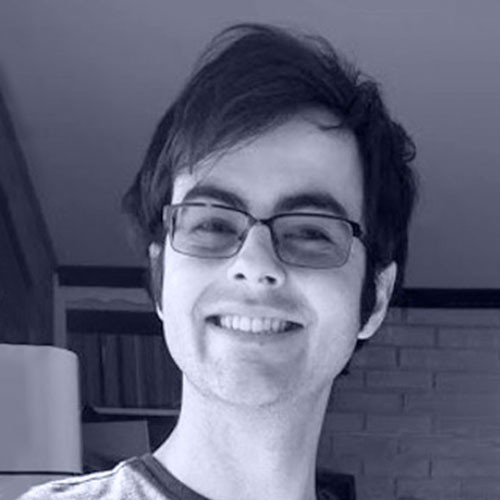 Sebastian Spaink
Software Engineer, InfluxData
Data Collection 101
Telegraf, InfluxDB's native data collector, supports nearly 300 inputs and outputs. Using Telegraf, you can send data from a variety of systems, apps, databases and services in the appropriate format to InfluxDB. This session covers Telegraf plugins and InfluxDB client libraries as well as early access to release candidates. Alan Pope and Sebastian Spaink will highlight recent updates to Telegraf — including the new JSON and XML parsers!
October 26, 2021 @ 2:15 pm PT
About Alan Pope: Alan Pope is a Developer Advocate for Telegraf at InfluxData. He's been an active Open Source contributor for over a decade. Alan previously worked on Ubuntu and in a past life taught SAP training course. In his spare time, he presents a long-running podcast with friends. He enjoys conversations about the intersection of technology and humanity. Alan loves cats.
About Sebastian Spaink: Sebastian is a software engineer at InfluxData, part of the Data Acquisition team working on the Telegraf project.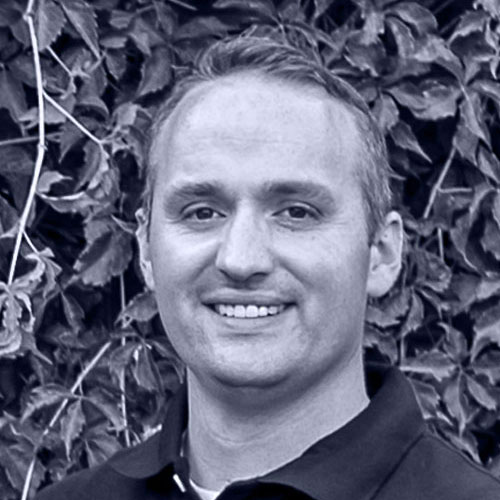 Scott Anderson
Senior Technical Writer, Tech Lead, InfluxData
Flux Alerts and Notifications
Learn how to generate and send notifications in raw Flux. Use the InfluxDB alerts and notification system or build out your own. Familiarize yourself with patterns and functions built into Flux for sending alerts.
October 26, 2021 @ 2:45 pm PT
About Scott Anderson: Scott Anderson is a Technical Writer for InfluxData who thrives on distilling complex information into simple, easy-to-understand concepts. He oversees the documentation of the Flux language and loves the challenge of showing how Flux can work for your use case. Scott's formal education is in graphic design, but he is a self-taught coder and applies skills and principles learned in both worlds to many different disciplines including programming and software development, information design, and even marketing.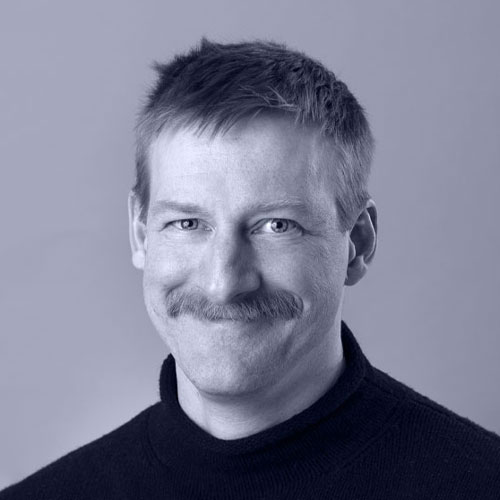 Ryan Betts
VP of Engineering, InfluxData
InfluxDays Keynote: InfluxDB Engineering Update
In this session, InfluxData Vice President of Engineering, Ryan Betts will provide an engineering update on InfluxDB.
October 27, 2021 @ 9:00 am PT
About Ryan Betts: Ryan has been building high performance infrastructure software for over twenty years. Prior to InfluxData, Ryan was the second employee and CTO at VoltDB. Before VoltDB, he spent time building SOA security and core networking products. Ryan holds a B.S. in Mathematics from Worcester Polytechnic Institute and an MBA from Babson College.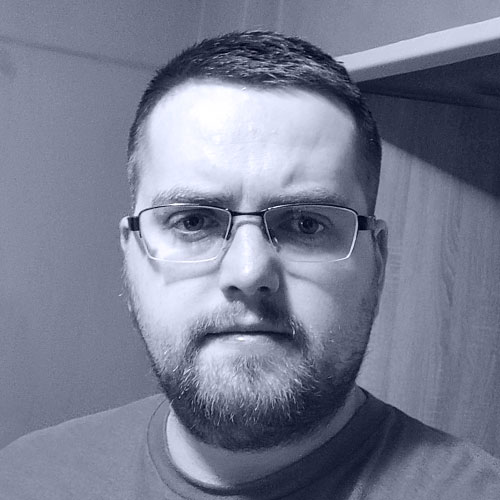 Martin Moucka
Principal Network Engineer, Red Hat
How Red Hat Uses gNMI, Telegraf and InfluxDB to Gain Network Visibility
Red Hat is the provider of enterprise open source solutions. Its portfolio of products includes hybrid cloud infrastructure, middleware, cloud-native apps and automation solutions. Its internal network supports all lines of business — including 60+ sites. Discover how Red Hat uses InfluxDB and Flux for better real-time monitoring of their networks to improve performance and to understand utilization better.
October 27, 2021 @ 10:00 am PT
About Martin Moucka: Martin Moucka is a Principal Network Engineer at Red Hat. Having worked with startups, small businesses, and larger enterprises, he has a deep understanding of Ansible and python as well as experience within a broad set of IT disciplines. His current area of expertise is in development of network automation and monitoring, rebuilding and standardizing campus and data center infrastructures and automation of day-to-day network operational tasks.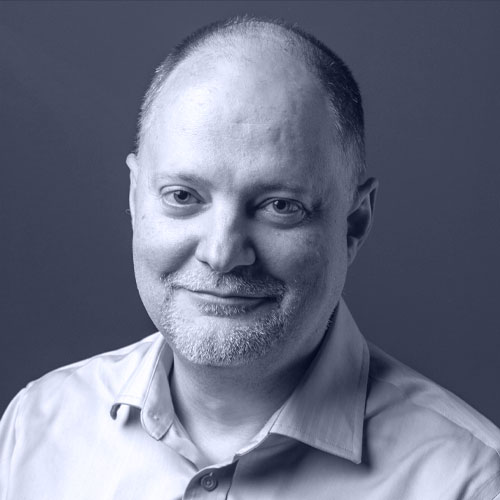 Timothy Spann
Developer Advocate, StreamNative
Using FLaNK with InfluxDB for EdgeAI IoT at Scale
Timothy from StreamNative take you on a hands-on deep-dive on using Pulsar, Apache NiFi + Edge Flow Manager + MiniFi Agents with Apache MXNet, OpenVino, TensorFlow Lite, and other Deep Learning Libraries on the actual edge devices including Raspberry Pi with Movidius 2, Google Coral TPU and NVidia Jetson Nano. The team run deep learning models on the edge devices and send images, and capture real-time GPS and sensor data. Their low-coding IoT applications provide easy edge routing, transformation, data acquisition and alerting before they decide what data to stream real-time to their data space. These edge applications classify images and sensor readings real-time at the edge and then send Deep Learning results to Flink SQL and Apache NiFi for transformation, parsing, enrichment, querying, filtering and merging data to InfluxDB.
October 27, 2021 @ 10:30 am PT
About Timothy Spann: Tim Spann is a Developer Advocate at StreamNative where he works with Apache NiFi, MiniFi, Kafka, Apache Flink, Apache MXNet, TensorFlow, Apache Spark, big data, the IoT, machine learning, and deep learning. Tim has over a decade of experience with the IoT, big data, distributed computing, streaming technologies, and Java programming. Previously, he was a senior solutions architect at AirisData and a senior field engineer at Pivotal. He blogs for DZone, where he is the Big Data Zone leader, and runs a popular meetup in Princeton on big data, the IoT, deep learning, streaming, NiFi, the blockchain, and Spark. Tim is a frequent speaker at conferences such as IoT Fusion, Strata, ApacheCon, Data Works Summit Berlin, DataWorks Summit Sydney, and Oracle Code NYC. He holds a BS and MS in computer science.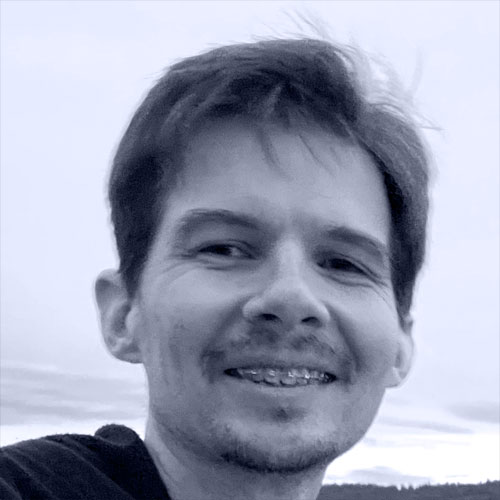 Jacob Marble
Software Engineer, InfluxData
Observability with InfluxDB IOx and OpenTelemetry
This session shows how to record metrics, logs, and traces with one library — OpenTelemetry — and store them in one open source database — InfluxDB/IOx.
October 27, 2021 @ 11:00 am PT
About Jacob Marble: Jacob is a Software Engineer at InfluxData. Before the InfluxDB/IOx team, he worked on InfluxDB Cloud 2.0. After work, Jacob likes to fly small airplanes in the mountains of North Idaho.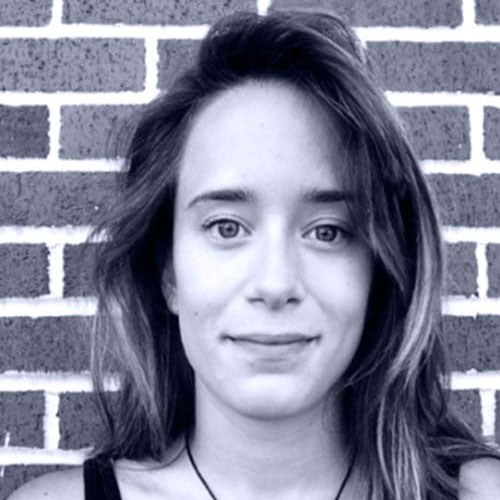 Anais Dotis-Georgiou
Developer Advocate, InfluxData
Learn Flux by Example
Learn Flux by example with the NOAA dataset, and follow along as we go over some of the most common Flux questions from community members.
October 27, 2021 @ 11:30 am PT
About Anais Dotis-Georgiou: Anais Dotis-Georgiou is a developer advocate at InfluxData with a passion for making data beautiful using data analytics, AI, and machine learning. She takes the data that she collects and does a mix of research, exploration, and engineering to translate the data into something of function, value, and beauty. When she's not behind a screen, you can find her outside drawing or playing soccer.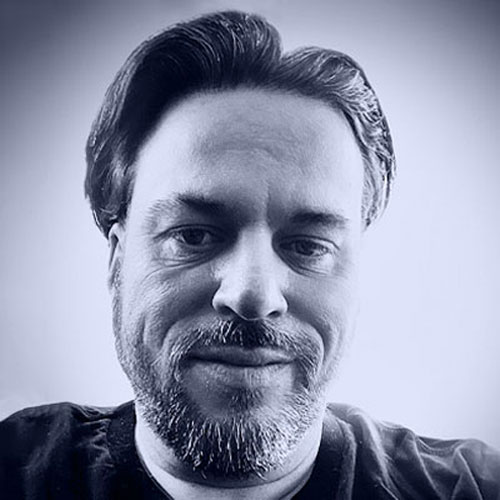 Brian Gilmore
Director of Product Management, IoT, InfluxData
InfluxDB in an IoT Application Architecture
There are many challenges to building production IoT applications — whether deployed on the shop floor or in millions of homes. Data, specifically time series data, need not be one of them. In this session, Brian Gilmore, IoT Product Manager at InfluxData, outlines the key components of architecture for capturing and analyzing IoT data at ANY scale and showcases how he has implemented these recommendations in his own lab. You will leave this virtual talk with a blueprint for getting started yourself — this talk also covers integrations with Machine Learning and other advanced topics, so InfluxDB users of all experience are welcome!
October 27, 2021 @ 12:30 pm PT
About Brian Gilmore: Brian Gilmore is Director of IoT Product Management at InfluxData, the creators of InfluxDB. He has focused the last decade of his career on working with organizations around the world to drive the unification of industrial and enterprise IoT with machine learning, cloud, and other truly transformational technology trends.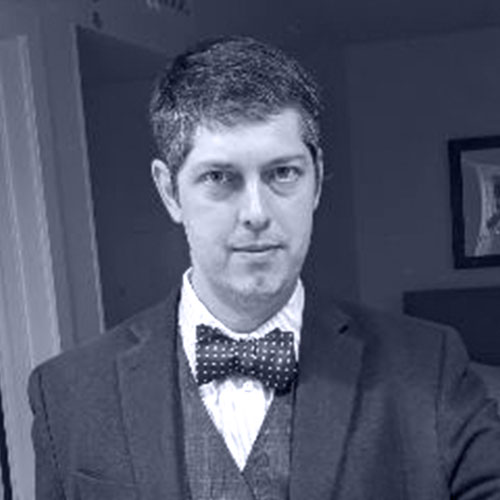 Michael Hall
Community Manager, InfluxData
InfluxDB Community Update
In this session, InfluxData's Community Manager Michael Hall will provide an update on the worldwide InfluxDB community.
October 27, 2021 @ 1:00 pm PT
About Michael Hall: Michael Hall is an open source software developer, community manager and technology evangelist. He has extensive experience in developing desktop and web-based software in a large variety of languages and frameworks, and contributes to a number of open source projects and communities.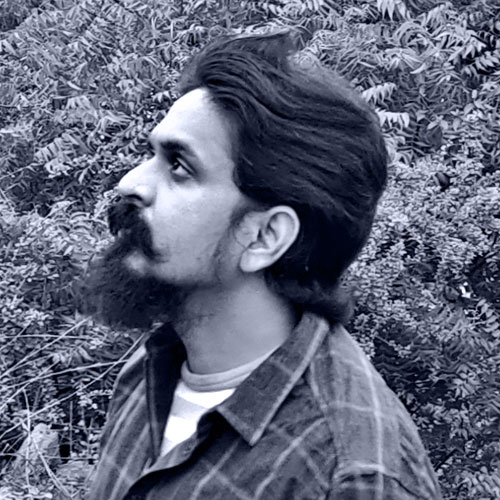 Hari Prasad Sudharshan
Leading Automation & DevOps, Fujitsu Network Communications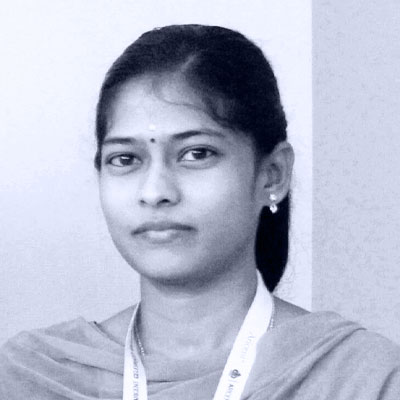 Ezhilmathy Shanmugam Veeramani
Technical Leader, Aricent
ML-Based Data-Driven Software Development with InfluxDB 2.0
Hari Prasad was using InfluxDB for his personal weekend project as part of his hobby to map the water levels of lakes in his city, rainfall, evaporation index, etc.
His Eureka moment: Software development or any human activity flows with time. He started mapping software development with a time series DB and created an IoT within a software development tool. Before InfluxDB, developing a similar system required huge budget and maintenance efforts. With InfluxDB and its ecosystem, the quality cost & delivery were unbelievable. The Flux addition with 2.0 helped his team with the power of computing. They chose Flux over Python to determine mean, median, mode, and quantiles with Flux's built-in functions. The talk shares the Templates, Flux queries, Scraper code with the open source community, all of which will be in GitHub where anyone can reference them.
The talk shows how quickly, reliably and cost-effectively you can do data-driven software development by writing custom code. It is so generic that all software development teams from small to large can benefit with little or no maintenance.
October 27, 2021 @ 1:30 pm PT
About Hari Prasad Sudharshan: Hari Prasad seeks spirituality in non-religious ways. He is an avid toastmaster and speaker-presenter on technical forums. He wants to share and learn from others, like questioning the status quo. In his words: "This is what I think about myself, I may be tangential to what I think I am."
About Ezhilmathy Shanmugam Veeramani: Started career as a Software Engineer with Motorola Solutions. An experienced Automation Engineer who loves python coding and now started playing around with Flux. Blessed with opportunities to develop functional and performance automation framework in a work environment with an amazing team guided by an excellent leader which every engineer would dream to have.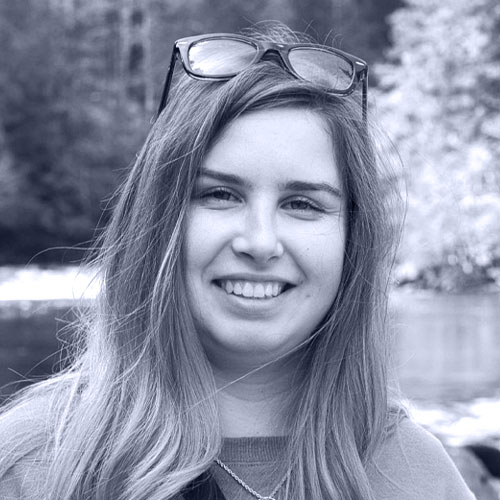 Ana-Maria Calin
Senior Software Engineer, Deployments Team, InfluxData
Migrating from OSS to InfluxDB Cloud
This session demonstrates running InfluxDB OSS on a self-hosted cloud platform on Kubernetes and the process of migrating from OSS to the Usage-Based InfluxDB Cloud Platform as well as showcasing the additional features of InfluxDB Cloud including cost benefits of running the same data set on Usage-Based instead of OSS (if there are any).
October 27, 2021 @ 2:00 pm PT
About Ana-Maria Calin: Ana is a Senior Software Engineer at InfluxData. As a Software Engineer, Ana deploys and maintains all of the application components that make up InfluxDB Cloud as well as working on the CI/CD pipeline, responding to incidents and making sure all of the different regions supported by InfluxDB are operating as expected. Previously, Ana has worked as a Systems Engineer at Paybase, where she built the infrastructure of the company's service-oriented platform, created, updated and maintained monitoring and logging systems and incident response management systems.
On-demand replays will be made available at the beginning of InfluxDays NA 2021 Virtual Experience on October 26, 2021.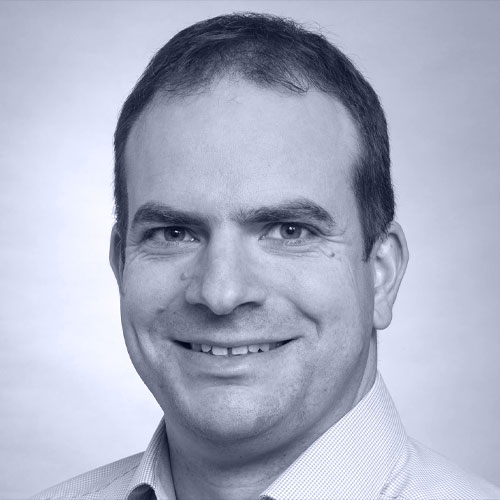 Tobias Braun
Software Architect, Herrenknecht AG
Going Underground with InfluxDB
Herrenknecht AG is the world's leading manufacturer of tunnel boring machines. This talk shows how the company is using InfluxDB for capturing IIoT data on hundreds of tunneling construction projects, how they're transferring this data into the cloud over unreliable network connections and what kind of insights they're getting out of it.
About Tobias Braun: Before joining Herrenknecht AG two years ago, Tobias designed and implemented critical infrastructure components at 1&1 Ionos SE and was part of a team creating an IIoT platform for TRUMPF GmbH & Co. KG.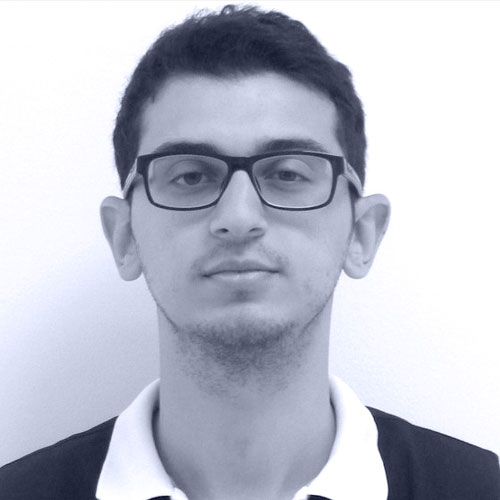 Volkan Balikci
Automation New Technologies Engineer, Eldor Corporation
MQTT – Machine Data Collection
Collecting data from machines triggers our data-driven insights to predict breakdowns. Using Telegraf and Kapacitor for that aim creates magnificent data pipelines to help doing zero-break production.
About Volkan Balikci: Automation, Robotics, IoT, AI enthusiast.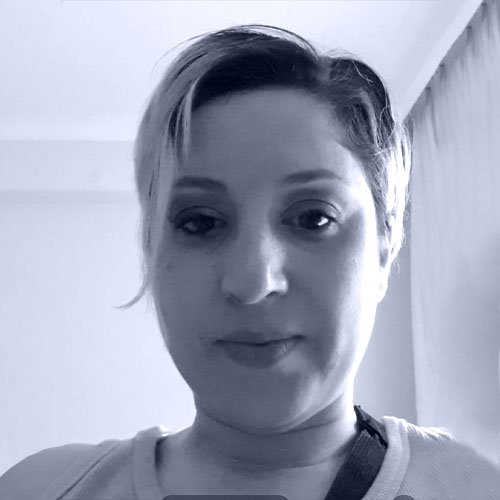 Nilden Tutalar
Data Engineer, Eldor Corporation
About Nilden Tutalar: Working at almost every field of data with 15 years old experience, now as a data engineer works with IoT data.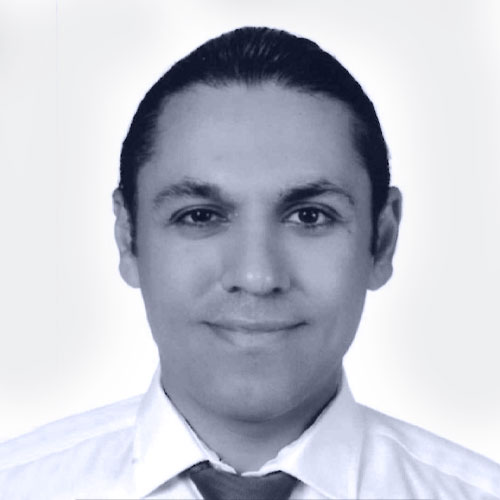 Uygar Zubari
Automation New Technologies Senior Engineer, IIoT Engineer, Eldor Corporation
About Uygar Zubari: 10 years of professional industrial automation experience.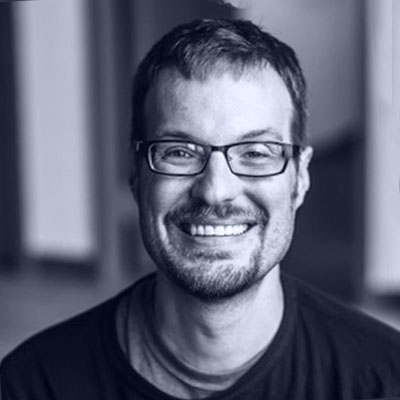 Alex Nauda
Chief Technology Officer, Nobl9
How Not to Build an SLO Platform
Nobl9 is a Service Level Objective Platform for measuring and monitoring reliability. We will look under the hood of an SLO platform using InfluxDB as part of the core architecture. We'll talk about the project, the decisions we took, the challenges we faced, the mistakes we made, and the lessons learned.
About Alex Nauda:
Alex Nauda is CTO of Nobl9. He is helping organizations improve the reliability and performance of their cloud-native applications. He started his career in the performance management of Data Warehousing in the days of magnetic storage and backplanes. Since the days of the web, he has focused on product development in media and the public cloud.
Alex lives in Boston, where he grows vegetables under LEDs and teaches juggling at a non-profit community circus school.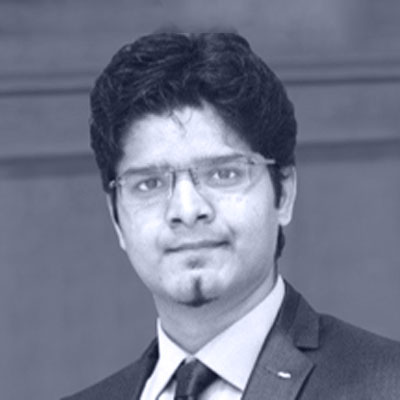 Ayush Tiwari
Sr. IoT Product Manager, PTC
Unlock IoT Value with PTC's ThingWorx Platform & InfluxDB
PTC enables global manufacturers to realize double-digit impact with software solutions that enable them to accelerate product and service innovation, improve operational efficiency and increase workforce productivity. For developing IIoT solutions, PTC has partnered with InfluxData to manage time series data at scale. With PTC's ThingWorx platform capabilities to rapidly build IIoT applications coupled with InfluxData's leading time series data storage platform, customers are destined on a path to success in their digital transformation journey. Learn how selecting the ThingWorx solution and InfluxDB will unlock your IoT value.
About Ayush Tiwari: Ayush is a Sr. IoT Product Manager (ThingWorx Foundation platform) who focuses on containerization, store, high availability, upgradeability, and scalability aspects of the IIoT solutions platform. With his previous experience in software development and interest in Cloud, he is currently leading the strategy to build the next generation of the ThingWorx SaaS platform on Azure. Ayush holds an engineering degree from the University of Mumbai and and MBA from Babson College and currently works from the PTC Waterloo, Canada office. He can be reached at [email protected] or through LinkedIn.